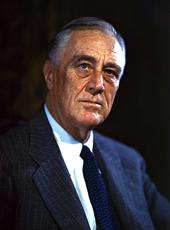 Statement on Signing the Securities Bill.
It gives me much satisfaction to sign the Rayburn-Fletcher Securities Bill, and I know I express national feeling in congratulating Congress on its passage. For this measure at last translates some elementary standards of right and wrong into law. Events have made it abundantly clear that the merchandising of securities is really traffic in the economic and social welfare of our people. Such traffic demands the utmost good faith and fair dealing on the part of those engaged in it. If the country is to flourish, capital must be invested in enterprise. But those who seek to draw upon other people's money must be wholly candid regarding the facts on which the investor's judgment is asked.
To that end this Bill requires the publicity necessary for sound investment. It is, of course, no insurance against errors of judgment. That is the function of no Government. It does give assurance, however, that, within the limit of its powers, the Federal Government will insist upon knowledge of the facts on which alone judgment can be based.
The new law will also safeguard against the abuses of high-pressure salesmanship in security flotations. It will require full disclosure of all the private interests on the part of those who seek to sell securities to the public.
The Act is thus intended to correct some of the evils which have been so glaringly revealed in the private exploitation of the public's money. This law and its effective administration are steps in a program to restore some old-fashioned standards of rectitude. Without such an ethical foundation, economic well-being cannot be achieved.
Franklin D. Roosevelt, Statement on Signing the Securities Bill. Online by Gerhard Peters and John T. Woolley, The American Presidency Project https://www.presidency.ucsb.edu/node/208180