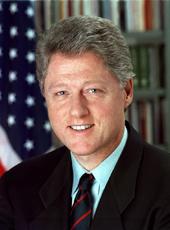 Statement on Signing the Presidential and Executive Office Accountability Act
I am pleased to sign in law H.R. 3452, the "Presidential and Executive Office Accountability Act." This Act broadens the workplace protections available to employees in the White House and Executive Office of the President (EOP). My Administration supported this legislation and worked hard with the Congress to secure its passage.
This Act is closely modeled on the Congressional Accountability Act of 1995, which, in a comprehensive manner, has guaranteed employees in the legislative branch the protections of 11 basic workplace laws, including civil rights, labor, and health and safety laws. This Act applies those 11 workplace laws to the employees of the agencies and offices of the EOP, including the White House. In contrast to the Congressional Accountability Act, however, most of these 11 workplace laws already apply to EOP employees, as a matter of law or policy. This Act will, therefore, have a less dramatic impact than the Congressional Accountability Act on the employees it protects. Nevertheless, it is still a welcome broadening of existing protections.
There were three principles that guided my Administration in announcing support for H.R. 3452 shortly after it was introduced.
First, the Nation's leaders should abide by the same laws that the people must follow.
Second, such laws must not infringe on basic constitutional principles, including separation of powers. The Congress apparently shared this concern when it enacted the Congressional Accountability Act.
Third, there must be balance, or symmetry, between the separate branches of Government. The same laws should be applied to the separate branches of Government in the same way, insofar as is practicable and constitutional.
While supporting the principles in H.R. 3452, my Administration expressed serious practical and constitutional concerns about specific provisions in earlier versions of the bill. These included a provision that, perhaps inadvertently, would have eliminated the White House Volunteer Program, and another provision that the Department of Justice advised would have unconstitutionally infringed upon the President's appointment powers under the Constitution. I am pleased that, working closely with Members of Congress in both the House and Senate, great strides were taken to address each of these important concerns.
In signing H.R. 3452, I am particularly gratified that it extends, as a matter of law, the protections of the Family and Medical Leave Act (FMLA) to White House employees. I took steps after the passage of the FMLA to apply its protections to White House staff as a matter of policy—so that White House staff have enjoyed the same protections that the FMLA has brought to 12 million American families. This Act now applies FMLA as a matter of law, so that future Presidents will be bound to give their employees the same rights that I have afforded voluntarily.
WILLIAM J. CLINTON
The White House, October 26, 1996.
NOTE: H.R. 3452, approved October 26, was assigned Public Law No. 104-331.
William J. Clinton, Statement on Signing the Presidential and Executive Office Accountability Act Online by Gerhard Peters and John T. Woolley, The American Presidency Project https://www.presidency.ucsb.edu/node/222292