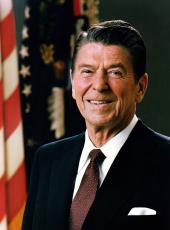 Statement on Signing the Government National Mortgage Association Securities Bill
I have today signed into law H.R. 1056, which limits the fees that may be charged by the Government National Mortgage Association (GNMA) for its guarantees of privately issued mortgage-backed securities. Despite my approval, I have a number of serious reservations concerning this legislation that must be addressed promptly through remedial amendments. This law prohibits GNMA from increasing its current fee of .06 percent charged to issuers of single-family, mortgage-backed securities. It also restricts GNMA's ability to set other types of fees and charges. Finally, it requires the Secretary of Housing and Urban Development to certify to the Congress, at least 90 days before any increase in GNMA fees or charges becomes effective, that the increase meets certain conditions specified in the law.
Mandating a .06-percent GNMA fee in statute, rather than establishing standards under which fees should be determined, is an unnecessary and risky congressional intrusion into GNMA's ability to respond quickly and flexibly to changes in financial markets. It hampers GNMA's ability to maintain the reserves necessary to meet its obligations, particularly in light of a disturbing increase in claims and in GNMA's contingent liabilities. While GNMA losses have historically been small, claims and advances in the current fiscal year are expected to amount to one-half of those in the previous 16 years combined. The legislative cap on fees could well call into question the adequacy of GNMA's current reserve of $1.4 billion, given the $250 billion in GNMA-guaranteed securities presently outstanding and GNMA's monthly contingent liability of $3 billion. Finally, the current low GNMA fee results in securities issuers receiving higher fees for servicing GNMA-guaranteed issues than for servicing similar securities without a GNMA guarantee.
By imposing a virtual straitjacket on GNMA's ability to set other fees and charges, and by virtue of the 90-day "certification" procedure, this legislation further impedes GNMA's ability to adjust quickly to changing market requirements. I am signing this legislation despite my objections because, given the bipartisan support for this bill in the Congress, I believe that remedial amendments offer the best opportunity to rectify the serious problems I have described. Based upon my understanding that there is a willingness in the Congress to consider appropriate amendments, I have instructed Secretary [of Housing and Urban Development] Pierce to work with the Congress in drafting revisions to this legislation that will restore GNMA's ability to administer its mortgage-backed security guarantee program as effectively in the future as it has since its establishment in 1970.
Note: H.R. 1056, approved March 24, was assigned Public Law No. 100-14.
Ronald Reagan, Statement on Signing the Government National Mortgage Association Securities Bill Online by Gerhard Peters and John T. Woolley, The American Presidency Project https://www.presidency.ucsb.edu/node/252354