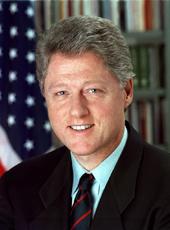 Statement on Signing the Department of Defense Appropriations Act, FY 2001
Today I have signed into law H.R. 4576, the "Department of Defense Appropriations Act, FY 2001." The bill approves funds to cover the Department's most critical needs, consistent with 1590 my request that reflected my strong commitment to our Nation's security. Our high military readiness must remain our top national security priority.
H.R. 4576 provides funding for all critical Defense activities—pay and other quality of life programs, readiness, and weapons modernization. The bill fully funds key compensation initiatives, including my request for a 3.7 percent pay increase for military personnel. I am pleased that the conferees agreed to provide full funding for a new pharmacy benefit for military retirees over the age of 65. This funding will ensure that those who dedicated their lives to military service benefit from comprehensive prescription drug coverage. I urge the Congress to provide a similar benefit to all retirees through the Medicare program. Additionally, the bill funds my requests for training, spare parts, equipment maintenance, and base operations—all items essential to military readiness.
I am also pleased that H.R. 4576 fully funds key modernization programs such as the F-22 fighter aircraft, the CVN-77 Nuclear Aircraft Carrier, and National Missile Defense. Finally, Public Law 106-246, the Emergency Supplemental Act, FY 2000, repealed provisions that were contained in the 1997 bipartisan budget agreement that would have shifted certain VA and SSI payments from FY 2000 to FY 2001. I am pleased that the bill does not reverse the repeal of these provisions and thus ensures that recipients will receive their payments on time.
Unfortunately, H.R. 4576 goes beyond what is necessary, providing funding for a host of unrequested programs at the expense of other core Government activities. It provides $287.5 billion in discretionary budget authority for programs funded by this bill. This funding level is $3.2 billion above my request, and $17.5 billion above the FY 2000 enacted level. My budget correctly addressed our most important FY 2001 military needs. Additionally, while the bill, in its entirety, provides sufficient funds to meet known contingency operations costs for FY 2001, it resorts to an emergency funding technique to meet the Appropriations Subcommittee allocation; it includes about $1.8 billion of standard operation and maintenance funding, which was requested in the FY 2001 Budget on a nonemergency basis, as FY 2000 emergency supplemental funding, of which $1.1 billion will be used to forward fund FY 2001 contingency operations in Kosovo, Bosnia, and Southwest Asia. Moreover, half of the funding for the pharmacy benefits for military retirees over the age of 65 is designated as an emergency.
Regrettably, the bill also denies or reduces the necessary funds for key programs included in my request. The resulting cuts are troubling. I am disappointed that the bill does not fund the chemical weapons destruction facility at Shchuch'ye, Russia, which is vital to our security and international nonproliferation efforts. The significant cuts in the bill to both our Cooperative Threat Reduction Defense and Military Contacts program and the Partnership for Peace program will noticeably undermine these initiatives. I am also concerned that the bill makes reductions to my request for the Joint Strike Fighter and LPD-17 amphibious ship program.
Lastly, the bill does not fund the $324 million a year required for wage credits to Social Security for certain military, nontaxable income. I urge the Congress to adopt legislation I proposed, which would eliminate the requirement for the payments.
While I am disappointed that the Congress has funded FY 2001 activities through FY 2000 emergency funds—an approach that should not be repeated—I will designate as emergency requirements the FY 2000 funds in the Act that the Congress has so designated.
I have signed this bill because, on balance, it demonstrates our commitment to the military, meets our obligations to the troops, maintains readiness, and funds modernization efforts that will ensure our technological edge in the 21st Century.
WILLIAM J. CLINTON
The White House, August 9, 2000.
NOTE: H.R. 4576, approved August 9, was assigned Public Law No. 106-259.
William J. Clinton, Statement on Signing the Department of Defense Appropriations Act, FY 2001 Online by Gerhard Peters and John T. Woolley, The American Presidency Project https://www.presidency.ucsb.edu/node/228842