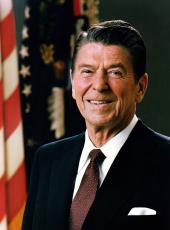 Statement on Signing a Bill Designating Certain Areas in West Virginia as Additions to the National Wilderness Preservation System
I am pleased to give my approval to H.R. 5161, a bill to designate certain areas in the State of West Virginia as additions to the National Wilderness Preservation System. The areas that H.R. 5161 would set aside as wilderness have unique natural environments that are home to a particularly varied array of wildlife. The Cranberry Wilderness has been recognized by major national conservation groups as especially deserving of the protections that come with wilderness designation.
In signing this bill, however, I must note my strong objection to certain of its features. Congress has not followed prior practice in H.R. 5161 and has required the acquisition of outstanding private mineral rights. By using credits against future payments to the Federal Treasury to pay for these mineral rights, the Congress has devised a back-door financing means that hides the $20 to $25 million cost to the taxpayer of this legislation. Virtually all prior designations of wilderness areas were of lands to which the Federal Government held full title. In those areas in which private mineral rights existed, the wilderness designation was made subject to any such prior claims. This avoided the expenditure of huge sums to acquire those rights. I urge the Congress to return to its prior practice in future wilderness bills. My administration continues its strong opposition to the use of mineral credits to hide new spending.
A second very disturbing precedent in H.R. 5161 is the provision authorizing compensation of certain local governments for the loss of receipts from taxes they might have levied on mining in the designated wilderness areas. If this provision were applied nationally, it would vastly increase the cost of creating and maintaining the Federal wilderness system. I will object strongly to any appropriation to carry out the authorization for these payments contained in H.R. 5161 and to the inclusion of similar language in any future wilderness legislation.
Note: As enacted, H.R. 5161 is Public Law 97-466, approved January 13.
Ronald Reagan, Statement on Signing a Bill Designating Certain Areas in West Virginia as Additions to the National Wilderness Preservation System Online by Gerhard Peters and John T. Woolley, The American Presidency Project https://www.presidency.ucsb.edu/node/263042