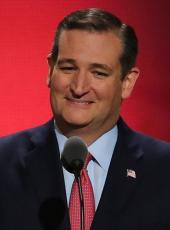 Statement by Senator Ted Cruz on International Holocaust Remembrance Day
Commemorates International Holocaust Remembrance Day
HOUSTON, Texas – Today Presidential Candidate Ted Cruz released the following statement in honor of International Holocaust Remembrance Day.
"Today the world remembers the greatest atrocity in human history. The utter horror of the Holocaust must never be forgotten. We mourn for the millions of people who lost their lives and the families who lost their loved ones. And we honor the heroism of the Jewish people – and all those who were persecuted – their courage will always reverberate throughout the world.
"Just last week, it was reported that the Israeli citizen and Holocaust survivor Yisrael Kristal is thought to be the world's oldest living person. It's a testament to his incredible fortitude, and to that of so many survivors, and we should seize every opportunity to learn from these living witnesses of that dark chapter in human history. Last year I was honored to spend time with Elie Wiesel and his wife Marion. We spoke about his experiences during the war, what it was like rebuilding his life after all had been destroyed, and the importance of American leadership in the global war against jihad. On the eve of Prime Minister Netanyahu's address to Congress, I was proud to co-host an event with Mr. Wiesel to shed light on the threat of a nuclear Iran to Israel and the United States.
"Israel is an everlasting beacon of the faith and strength of the Jewish people. The people of Israel have rebuilt and rededicated the land to justice, freedom, and tolerance. The State of Israel not only welcomes the Jewish people, but also protects vulnerable minorities in the Middle East. Christian, Jewish, and Muslim holy sites are well protected under Israel's domain. We shudder to think what would happen to the Church of Holy Sepulchre in an East Jerusalem under the control of Hamas.
"As we honor the memory of the six million, we must rededicate our efforts to fighting tyranny and jihad around the world, to combatting anti-Semitism – whether in Europe or on our own college campuses, and to preventing Iran's Ayatollah Khamenei, or any other dictator, from acquiring weapons of mass destruction. We must defeat evil with truth and resolve – and that begins with honoring the brave survivors and victims so that together we ensure that never again does such an atrocity occur."
Ted Cruz, Statement by Senator Ted Cruz on International Holocaust Remembrance Day Online by Gerhard Peters and John T. Woolley, The American Presidency Project https://www.presidency.ucsb.edu/node/315209