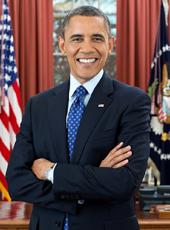 Statement by Senator Obama on President Bush's Address on Iraq
CHICAGO, IL -- U.S. Senator Barack Obama released the following statement in response to President Bush's remarks on Iraq.
"It is long past time to end a war that never should have started. President Bush was wrong when he took us to war, he was wrong when he escalated this war in January, and he is wrong to stay the course now. I opposed this war from the beginning, I introduced legislation in January that would have already started to bring our troops home, and I will continue to lead the fight in the Senate for a fixed timeline with a deadline for the removal of all of our combat troops. The American people are not going to be fooled by the same false promises of success that got us into Iraq. Iraq's leaders are not making the political progress that was the stated purpose of the surge, but the President wants us to keep giving him a blank check. We must not continue the enormous sacrifice of our troops, our military readiness, our treasury, and our standing in the world just to keep the violence at the same unacceptable levels it was at in 2005 and 2006. That is why I have proposed an immediate and sustained removal of 1 to 2 combat brigades each month to conclude by the end of next year. We have to come together -- not as Republicans and Democrats -- but as Americans to turn the page in Iraq so that we can recapture our unity of purpose at home and our leadership around the world."
Barack Obama, Statement by Senator Obama on President Bush's Address on Iraq Online by Gerhard Peters and John T. Woolley, The American Presidency Project https://www.presidency.ucsb.edu/node/292810