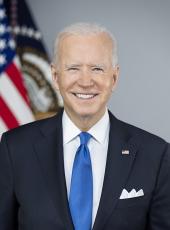 Statement by Senator Joe Biden on Attorney General Gonzales
Washington, DC - U.S. Senator Joseph R. Biden, Jr. (D-DE) issued the following statement today:
As Ive said before, Attorney General Gonzales has lost the confidence of the vast majority of the American people and Congress and wed be better off if he resigned.
When I voted against then-White House Counsel Gonzaless nomination to be Attorney General, I expressed concern about his ability to transition from the first job to the second. I said then:
[T]he Office of Attorney General of the United States is unique among the Presidents Cabinet. The Attorney General is a member of the Presidents Administration, but his allegiance is not to the President alone. The Attorney General is not the Presidents lawyer, he is the peoples lawyer.The Attorney General should serve as a beacon to the Nation and inevitably, the entire world demonstrating this Nations commitment to the Rule of Law.
..Simply stated, Judge Gonzales has utterly failed in my view to own up to his role as the architect of policies which appear to place the President above the law and the United States above its long-standing obligations. He fails to acknowledge these ill-advised policies which he helped craft. As a result, I am left with serious questions about Judge Gonzales judgment to be Attorney General[Senate Judiciary Executive Business Meeting, 1/26/2005]
My skepticism has been confirmed by his conduct. This Attorney General has remained the Presidents lawyer at the expense of fulfilling his duty to be the American peoples lawyer. Attorney General Gonzales should step down.
Joseph R. Biden, Statement by Senator Joe Biden on Attorney General Gonzales Online by Gerhard Peters and John T. Woolley, The American Presidency Project https://www.presidency.ucsb.edu/node/316883