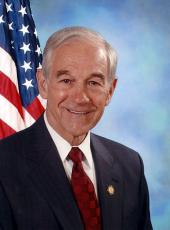 Statement by Ron Paul on Rumored Debt-Ceiling Scheme
"Republicans would be foolish to fall for this ploy"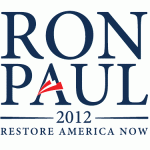 LAKE JACKSON, Texas — Today, 2012 Republican presidential candidate Ron Paul issued a statement strongly opposing a proposed deal on the debt-ceiling that is rumored to be in the works between the Obama administration and Republican House leaders. See statement below.
"Sources in Washington tell me that House Republican Speaker John Boehner is considering a deal to raise taxes as part of a debt limit 'deal.'
"In fact, reports are they may be ready to cave in to Barack Obama's demands for a trillion dollars in tax increases in exchange for mostly phony spending and tax cuts in order to raise the debt ceiling.
"House Republicans would be foolish to go for this ploy and be taken in by the Obama administration, only to leave American taxpayers on the hook again for more out-of-control government spending.
"The Democrats pulled a similar maneuver during Ronald Reagan's presidency, a deal that promised 2 to 1 spending cuts in exchange for tax increases. Taxes went up, but the cuts never came. They did it again in 1990, promising much the same deal, and delivering only on their tax increases.
"In Washington, if you hear about a so-called deal, you can be sure the taxes will come, but the cuts never will.
"Republicans cannot take the bait and get fooled again.
"This is exactly why I was the first Presidential candidate to sign on to the Cut, Cap, and Balance Pledge — because we cannot continue to steer our country down this road to ruin with massive a federal budget and unchecked spending. We need to change course right now.
"Agreeing to this scheme by the White House would be a betrayal of the voters who put Republicans back in charge of the House in 2010.
"Those in Congress who agree must stand firm and not give in to Obama and the big-spending Washington crowd.
"I will stand with the people, and urge leadership to do the same and fight against raising taxes, no matter what."
Ron Paul, Statement by Ron Paul on Rumored Debt-Ceiling Scheme Online by Gerhard Peters and John T. Woolley, The American Presidency Project https://www.presidency.ucsb.edu/node/299155