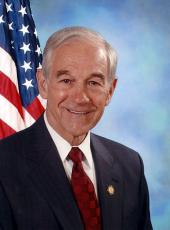 Statement by Ron Paul on Latest Unemployment Numbers
After failed policies, "real, proven solutions" needed
LAKE JACKSON, Texas — 2012 Republican Presidential candidate Ron Paul released the following statement concerning the Labor Department's September 2011 jobs report.
See comments from Rep. Paul below:
"The national unemployment rate of 9.1 percent for the month of September says nothing new about our failed experiment with Keynesian economics. Simply put, all these years of Washington deficit spending and money printing did not move the labor market.
"While 103,000 'more' jobs may have been 'created,' after consideration of the usual schemes of bad government math and the return of 45,000 striking Verizon employees, a key fact is that our economy did not add enough jobs to match our workforce's natural rate of growth.
"Any assertion that there has been success for the Obama multitrillion dollar policy of picking winners and losers has with time proven false. Unlike what Tim Geithner and Ben Bernanke have said, we are not on the road to recovery. We're on a meandering path to where jobs are scarce despite all this debt, with deficit dangers lurking in the shadows.
"With a failed policy must come the consideration of real, proven solutions such as free markets and return to a sound monetary system.
"The economic liberty message I advocate is essential to our nation's future, and I look forward to presenting the public with a plan in the coming weeks to return us to economic prosperity and get America working again."
Ron Paul, Statement by Ron Paul on Latest Unemployment Numbers Online by Gerhard Peters and John T. Woolley, The American Presidency Project https://www.presidency.ucsb.edu/node/299037