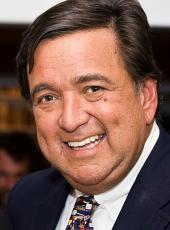 Statement by New Mexico Governor Bill Richardson Paying Tribute to US Troops on Iraq War Anniversary, Renews Call for US to Withdraw
New Mexico Governor Bill Richardson today issued a statement recognizing the fourth anniversary of the start of the war in Iraq, and once again called for the Bush Administration to begin bringing US forces home:
"Today I ask all Americans to take a few moments to remember and say a prayer for our brave men and women in uniform who are serving their country with honor and excellence. Our prayers are also with the family and friends of the more than 3,200 Americans who have died in this conflict. The tragedy of their loss directly or indirectly touches every community across the nation.
Our soldiers deserve our sincere thanks and gratitude. They also deserve to have their government do the right thing-something the current administration has failed to do. Instead, the President is determined to press on with his failed strategy in the face of a situation that has grown into a civil war that we cannot control and for which there is no military solution.  
Whatever you may think of the way we went to war in Iraq, the fact is we've done all we can there militarily and it's time to bring our troops home with honor. I believe we can do it within a year, and we should start immediately.
As I have said before, when it comes to this President, I don't know how someone can be so blind to the hurt and anguish in this country … and so deaf to the will of the people. This is not presidential greatness. This is a great tragedy.
In the face of the President's refusal to withdraw our troops, I call on the Congress-Democrats and Republicans – to stand for what is right, overturn the authorization for the war, and bring our troops home as soon as possible."
Bill Richardson, Statement by New Mexico Governor Bill Richardson Paying Tribute to US Troops on Iraq War Anniversary, Renews Call for US to Withdraw Online by Gerhard Peters and John T. Woolley, The American Presidency Project https://www.presidency.ucsb.edu/node/294968