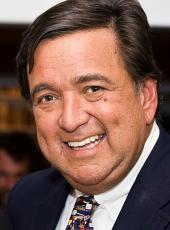 Statement by Governor Bill Richardson Urging Congress to Demand Accountability on Iran from President Bush
FORT MADISON, IA-- New Mexico Governor and Democratic Presidential candidate Bill Richardson today issued the following statement, calling on the members of Congress to pass a resolution clarifying that the President needs their approval before taking any military action against Iran:
"Congress must put the brakes on the Bush administration's ramp-up toward military action against Iran before it is too late. There are striking similarities between how the administration distorted intelligence and rallied public and Congressional support for the war in Iraq and how it is pushing for military action against Iran. I am disappointed that Senator Clinton voted in favor of the provocative and counterproductive Senate resolution which designated the Iranian Revolutionary Guard as a terrorist organization. This resolution only serves to strengthen the hard-line elements in the Iranian leadership and increases the risk of war. Senator Clinton should be standing up to, rather than supporting, the saber rattlers.
"Again and again, President Bush has shown a disdain for diplomacy and our own governmental institutions. The Democratic Congress needs to stand up to this President and prevent him from starting another needless war which will further isolate us in the world and strengthen our enemies.
"I know this region. I spent eighty percent of my time as Ambassador to the United Nations on Iraq and the Middle East. If we want to succeed in the region, we have to get all of our troops out of Iraq. We have to talk to the Iranians and back that up with global diplomacy to build strong support for tough sanctions. That is how we will be successful, not with the President's saber rattling and harsh rhetoric. Congress needs to stop him before he goes too far."
Watch Governor Richardson's recently released video "The Choice in Iraq" here. Read Governor Richardson's speech on Iran here.
Bill Richardson, Statement by Governor Bill Richardson Urging Congress to Demand Accountability on Iran from President Bush Online by Gerhard Peters and John T. Woolley, The American Presidency Project https://www.presidency.ucsb.edu/node/294532