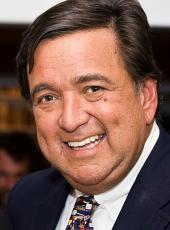 Statement by Governor Bill Richardson - To President Bush: "Enough is Enough"
Richardson repeats call for all troops out of Iraq now with no residual forces left behind
SIOUX CITY, IA-- New Mexico Governor Bill Richardson issued the following statement on tonight's speech on Iraq by President Bush:
"Enough is enough. This President lacks credibility. President Bush needs to stop putting his historical legacy ahead of the safety of our troops and the security of our nation.
"As of next summer, the President plans to have 130,000 troops in the midst of a civil war in Iraq. Hillary Clinton, Barack Obama, and John Edwards would leave between 60,000 and 90,000 troops in Iraq with no timetable for a full withdrawal. All of these plans are unacceptable. We must get all of our troops out of Iraq in six to eight months.
"After years of President Bush's reckless mismanagement of the war in Iraq, there is only one responsible course of action left to us. We need to get all of our troops out of Iraq, not just the combat troops as others have suggested, and leave no residual forces behind. Our troops have done everything asked of them, but the solution in Iraq involves diplomacy, not military force. Leaving troops behind would serve as a roadblock to political progress. The hard work of diplomacy and reconciliation cannot begin until we start to withdraw our troops and make it clear that we are leaving. If Congress does not join me and get all of our troops out of Iraq, I will show them the way once I am elected President."
To read Governor Richardson's Washington Post op-ed on Iraq, click here.
Bill Richardson, Statement by Governor Bill Richardson - To President Bush: "Enough is Enough" Online by Gerhard Peters and John T. Woolley, The American Presidency Project https://www.presidency.ucsb.edu/node/294734