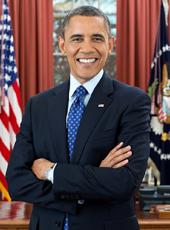 Statement by Congressman Rahm Emanuel Accepting the Position of White House Chief of Staff
I know what a privilege it is to serve in the White House, and am humbled by the responsibility we owe the American people. I'm leaving a job I love to join your White House for one simple reason - like the record amount of voters who cast their ballot over the last month, I want to do everything I can to help deliver the change America needs. We have work to do, and Tuesday Americans sent Washington a clear message – get the job done.
I have loved the time I spent in the House, both the successes and the setbacks, and I am grateful to the people of the Fifth Congressional district who sent me to work on their behalf. I was proud to serve on a leadership team with Speaker Pelosi, Majority Leader Steny Hoyer and Majority Whip Jim Clyburn. They have taught me invaluable lessons—even a few lessons in humility, believe it or not.
I want to say a special word about my Republican colleagues, who serve with dignity, decency and a deep sense of patriotism. We often disagree, but I respect their motives. Now is a time for unity, and Mr. President-elect, I will do everything in my power to help you stitch together the frayed fabric of our politics, and help summon Americans of both parties to unite in common purpose.
It has been almost 150 years since Americans turned to a proud son of Illinois as their President. Early in his first term, Abraham Lincoln said, "The dogmas of the quiet past are inadequate to the stormy present. The occasion is piled high with difficulty, and we must rise with the occasion. As our case is new, so we must think anew, and act anew."
Today, once again, our country is piled high with difficulty, and Americans have put their trust in President-elect Barack Obama and Vice-President-elect Joe Biden to think and act anew. And Mr. President-elect, I promise that your White House will do everything in our power to rise to the occasion.
Barack Obama, Statement by Congressman Rahm Emanuel Accepting the Position of White House Chief of Staff Online by Gerhard Peters and John T. Woolley, The American Presidency Project https://www.presidency.ucsb.edu/node/285156