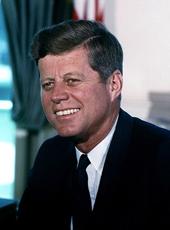 Statement Commending Judge Philip C. Jessup, Member of the International Court of Justice.
IT IS an honor to join in the dedication of this issue of the Columbia Law Review to one of our finest legal scholars--a man who embodies the ideals and the realities of international law--Judge Philip C. Jessup. Judge Jessup's career, crowned last year by his election to the International Court of Justice, has embraced the world of international law and international diplomacy.
His reputation and influence as a teacher have extended far beyond Columbia University. His former students and assistants are among the leaders of the international bar. Judge Jessup's scholarship has enriched his field. In his books "A Modern Law of Nations" and "Transnational Law," he has combined the learning of the scholar, the craftsmanship of the lawyer and the idealism of what may be called the "internationalist American." His involvement in the actual practice of international law has lent particular realism to his theoretical work in the field.
As a diplomat, Judge Jessup's record was outstanding. He served the United States well as Deputy United States Representative on the Security Council of the United Nations, and his skillful handling of the Berlin dispute of more than a decade ago is a model for diplomacy now.
Judge Jessup has come to the International Court of Justice with the understanding that a regime of international law must be achieved by the efforts of men engaged in the daily work of regulating practical relations among states. He teaches us to see international law not as a series of abstract rules, but as the product of experience in operating actual institutions of the international community.
The fact that he sits on the International Court of Justice with the unique twin heritage of the American common lawyer and the international lawyer holds out to all of us the promise that he will contribute strongly to the effectiveness of that institution.
JOHN F. KENNEDY
Note: The statement, which appeared in the November 1962 issue of the Columbia Law Review, is reprinted through the courtesy of the Columbia Law Review Association, Inc.
John F. Kennedy, Statement Commending Judge Philip C. Jessup, Member of the International Court of Justice. Online by Gerhard Peters and John T. Woolley, The American Presidency Project https://www.presidency.ucsb.edu/node/236463