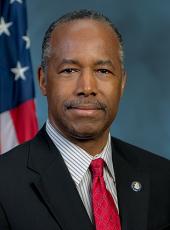 Statement by Ben Carson on the Death of Justice Antonin Scalia
I am saddened to hear the news about Justice Antonin Scalia. We have lost a great man and a great Supreme Court Justice. For the past three decades, his towering intellect and trenchant wit has characterized the deliberations and decisions of the high court. He made Americans proud, not only because he gave to the court the power and persuasion of his brilliant legal mind, but because he defended the Constitution with an unshakeable commitment to the text and to the intent of the Founders.
In an age where it is popular to subscribe to a "living Constitution" and during a time when political and judicial leaders prefer legal decisions that are politically convenient, Justice Scalia always dutifully carried out his responsibilities to interpret the law, not to make new ones. Time and again, he ruled based on where the black letter of the law led him, not according to the politics of the moment. For that reason, he has angered Americans on both the left and the right, but he has never wavered in his dedication to the Constitution.
It is imperative that the Senate not allow President Obama to diminish Justice Scalia's legacy by trying to nominate an individual who would carry on the President's wishes to subvert the will of the people. Given the dire condition our democracy currently finds itself under Obama's lack of leadership, I call on the Senate to stop any attempts to fill this crucial seat until We The People elect a strong Constitutionalist this November.
We will miss him sorely. We pray for his family and friends, and we pray for America, which today lost a patriot and a faithful servant.
Ben Carson, Statement by Ben Carson on the Death of Justice Antonin Scalia Online by Gerhard Peters and John T. Woolley, The American Presidency Project https://www.presidency.ucsb.edu/node/312705