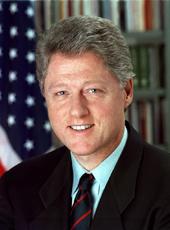 Statement of Administration Policy: S. 652 - Telecommunications Competition and Deregulation Act of 1995
STATEMENT OF ADMINISTRATION POLICY
(Senate)
(Pressler (R) South Dakota)
The Administration strongly opposes S. 652, as reported by the Senate Commerce Committee.
The Administration is committed to the enactment of telecommunications reform legislation that would provide benefits to consumers, promote competition, spur economic growth and innovation, promote private sector investment in advanced telecommunications infrastructure and create jobs. The Administration is ready to work with Congress on legislation to accomplish these goals.
S. 652, as reported, will not achieve these goals. Therefore, the Administration will evaluate its position on the legislation based on how the following concerns are addressed. Specifically, the Administration is concerned that S. 652 would:
Permit the Bell Operating Companies to offer long distance service before competition is established in local service and without requiring a determination by the Department of Justice that entry will not impede competition.


Allow cable operators to raise rates for as many as 90 percent of cable subscribers. Except for the few consumers who order the most limited package of cable programs, all subscribers would be vulnerable to unchecked rate increases. The bill would also deregulate cable markets upon the mere presence of telephone companies providing video programming services in those markets, without regard to actual competition.


Permit local telephone companies to merge with local cable systems in their service area, leaving antitrust litigation as the only means to impede anti-competitive behavior. This would significantly limit the possibility of competition and the potential benefits to consumers of improved service and lower cost. The bill also fails to require telephone companies who offer video programming services to provide common carrier transmission facilities to other, unaffiliated programmers.


Impair the Administration's ability to negotiate with other governments to open their telecommunications markets to U.S. investment because the bill would undercut the important role of the Executive branch in determining when and how U.S. markets are opened to foreign investment. In addition, S. 652 would not provide authority to grant most-favored- nation (MFN) trade status for telecommunications which is essential to success in ongoing multilateral negotiations.


Preempt the States from applying certain rate regulation schemes, thereby limiting State flexibility.


Prevent the States from enhancing competition prior to the Bell Operating Companies entering the long-distance market, by preempting the States from — (1) opening the short-haul long distance markets (intra-LATA toll markets) to competition by requiring comparable dialing patterns; and (2) allowing competitors of the Bell Operating Companies to jointly market local service with long distance service (i.e. re-selling Bell services in order to offer packages of local & long distance service).


Allow greater concentration in the broadcast industry by weakening rigorous and timely oversight of broadcast licensees by the FCC. These provisions could impede competition and reduce diversity and "localism" in broadcasting.


Impose content standards on electronic communications in a- way that would raise serious First Amendment concerns, unnecessarily hinder the development of the National Information Infrastructure, and potentially hinder enforcement of existing obscenity laws.
The Administration supports the goal of provisions in S. 652 which seek to provide universal service, including access for classrooms, libraries, hospitals and clinics.
Pay-As-You-Go Scoring
S. 652 would affect direct spending and receipts; therefore, it would be subject to the pay-as-you-go (PAYGO) requirements of the Omnibus Budget Reconciliation Act of 1990. OMB's preliminary PAYGO estimate is zero. Final scoring of this legislation may differ from this estimate.
William J. Clinton, Statement of Administration Policy: S. 652 - Telecommunications Competition and Deregulation Act of 1995 Online by Gerhard Peters and John T. Woolley, The American Presidency Project https://www.presidency.ucsb.edu/node/329795