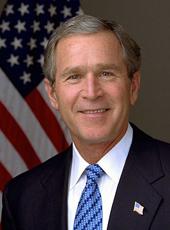 Statement of Administration Policy: S. 1 - Legislative Transparency and Accountability Act of 2007
STATEMENT OF ADMINISTRATION POLICY
(Senate)

(Sen. Reid (D) Nevada and 15 cosponsors)
The Administration strongly supports efforts to enact lobbying and earmark reform legislation. The American people expect their elected officials to uphold the public trust and to act in a manner worthy of public responsibility. Strengthening the ethical standards that govern lobbying activities is a necessary step to help rebuild that trust and provide the public with a more transparent lawmaking process.
The Administration strongly supports comprehensive earmark reform. The Senate bill falls short on achieving the reforms the President announced on January 3rd that would bring greater transparency and accountability to the congressional budget process, including full disclosure for all earmarks, stopping the practice of concealing earmarks in report language, and cutting the number and cost of all earmarks by at least half. The Senate bill fails to require disclosure of earmarks for Federal entities, programs, and projects, does not address the practice of concealing earmarks in report language, and does not ensure that the number and cost of earmarks will be reduced.
The Administration encourages Congress to pass lobbying and earmark reforms together with the Line Item Veto, which would give the President the authority to strip out wasteful spending and earmarks from a bill and then send those provisions back to Congress for an up or down vote. By passing such reform measures, the Administration and Congress will be able to work together to help reduce the budget deficit and ensure that taxpayer dollars are spent wisely.
George W. Bush, Statement of Administration Policy: S. 1 - Legislative Transparency and Accountability Act of 2007 Online by Gerhard Peters and John T. Woolley, The American Presidency Project https://www.presidency.ucsb.edu/node/274103