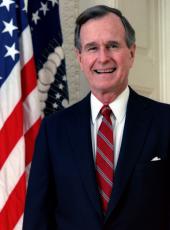 Statement of Administration Policy: H.R. 7 - Carl D. Perkins Applied Technology (Vocational) Education Act Amendments
STATEMENT OF ADMINISTRATION POLICY
(REVISED)
(House)
(Hawkins (D) CA and 11 others)
The Administration supports reauthorization of vocational education programs under the Carl D. Perkins Act. However,
H.R. 7 is seriously flawed, both administratively and programatically. Accordingly, the Administration opposes House passage of H.R. 7, unless the defects are remedied. Indeed, if the provision discussed in the following paragraph were to remain in H.R. 7, the Director of the Office of Management and Budget (OMB) and the Secretary of Education would recommend that the President veto the bill.
The most seriously objectionable provision would bar review or approval by the OMB of any reports, as well as research evaluation plans, surveys, or findings required by the Act. This provision would also impose certain requirements related to OMB's review of agency regulations under the Act. These are extraordinary, unwarranted, and unacceptable intrusions upon the prerogatives of the Executive Branch, and must be deleted.
In addition, H.R. 7 also contains other objectionable provisions, as follows:
While the bill takes some important steps to promote program simplification, it severely limits the ability of States to determine needs and support effective programs for the target populations identified:



the rigid intra-State allocation formulas seem unduly complex and likely to produce too many small projects;


the school-by-school maintenance of effort, comparability, and maintenance of service requirements are extraordinarily complex and burdensome and beyond the accounting capacity of most school systems; and


the local application requirements are overly detailed and prescriptive.



H.R. 7 requires each State to develop performance standards, but does not — as the Administration's reauthorization bill would — require the State to use those standards in allocating funds or to improve local programs found deficient.


H.R. 7 adds confusion, duplication, and unnecessary requirements to the national programs authorized under title IV of the Act. As the Administration's bill proposed, title IV should be replaced by broad and flexible research, demonstration, and data-gathering authority.


The bill contains appropriation authorizations totaling over $1.4 billion for FY 1990, considerably in excess of the $949 million requested by the Administration.


The requirement that the Department of Education use "negotiated rulemaking" to develop regulations should be deleted. Negotiated rulemaking was not intended for, and is not suited to, the preparation of Federal grant regulations.
George Bush, Statement of Administration Policy: H.R. 7 - Carl D. Perkins Applied Technology (Vocational) Education Act Amendments Online by Gerhard Peters and John T. Woolley, The American Presidency Project https://www.presidency.ucsb.edu/node/327987