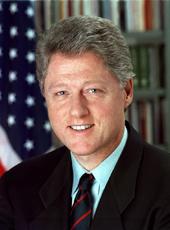 Statement of Administration Policy: H.R. 6 - Improving America's Schools Act of 1993
STATEMENT OF ADMINISTRATION POLICY
(House)
(Kildee (D) MI and 38 others)
The Administration supports House passage of H.R. 6. The bill would: (1) reauthorize and restructure the elementary and secondary education programs of the Department of Education to make them better vehicles for helping all children achieve high standards; (2) direct greater Federal resources to the poorest schools and communities; (3) support education reforms under way in the States; (4) support sustained, intensive professional development in the core academic subjects for educators; (5) assist efforts to make our schools safe and drug-free; and (6) provide increased State and local administrative flexibility, in return for greater accountability for successful education results.
Although H.R. 6 contains provisions that the Administration does not support, it is consistent with Administration objectives and, in most respects, would substantially improve current law. The Administration looks forward to working with Congress to strengthen the bill further as it moves through the legislative process.
Of the amendments that may be offered on the House floor, the Administration strongly opposes the following:

(1)    The Rohrabacher amendments that would affect undocumented students and children of undocumented parents. These amendments would impose an enormous data-gathering burden on schools and conflict with the Administration's goal of holding all children to the same challenging standards. States and local school systems would continue to have the constitutional responsibility to educate undocumented children, but public schools would be denied the Federal resources available to assist them in meeting their responsibility. Finally, these amendments would likely subject citizen and legal resident children of certain ethnic backgrounds to discrimination and humiliation.

(2)    Any amendments that would restrict the ability of local communities to make their own decisions about school-based health education and health services programs compatible with the needs of their children.

(3)    Any amendment that would transfer funding responsibility for Impact Aid military-connected children to the Department of Defense (DOD). Such a provision would jeopardize the readiness of America's military forces and be contrary to the long-standing policy that the Department of Education finance Impact Aid for all federally connected children.

(4)    The Roth amendments that would restrict or eliminate federally supported bilingual education programs. The first amendment would deprive thousands of educationally disadvantaged children of the services they need to achieve challenging educational standards. The second amendment would cut off badly needed funding to schools that are legally required to provide special services to limited English children.
Pay-As-You-Go Scoring
H.R. 6 would affect receipts; therefore, it is subject to the pay-as-you-go provisions of the Omnibus Budget Reconciliation Act of 1990. OMB's preliminary estimate is that the pay-as-you-go effect of the bill is zero.
William J. Clinton, Statement of Administration Policy: H.R. 6 - Improving America's Schools Act of 1993 Online by Gerhard Peters and John T. Woolley, The American Presidency Project https://www.presidency.ucsb.edu/node/329809