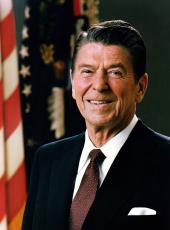 Statement of Administration Policy: H.R. 4602 - Government National Mortgage Association (GNMA) and Federal Housing Administration (FHA) Credit Limits and Extension of Housing and Other Authorities
STATEMENT OF ADMINISTRATION POLICY
(Revision)
(House)
(Wylie (R) and three others)
The Administration does not oppose the Senate-passed version of H.R. 4602, which would:

— temporarily extend FHA's insuring authority (and other HUD and Federal Emergency Management Agency authorizations) through June 6, 1986,

— increase the fiscal year 1986 FHA insurance limit from $57.4 billion to $74.4 billion, and

— increase the GNMA credit limit from $65.3 billion to $126 billion.
The Administration is concerned that an unchecked increase in the credit limits in these programs will mean that FHA will face increased claim rates in the future. The Administration is also aware that such expansion in FHA credit limits, without changes in underwriting standards, will encroach upon the market served by private mortgage insurers and hinder the development of private financial intermediaries in the secondary mortgage market. However, the Administration will not oppose this stopgap action iri order to avoid disruptions in the housing industry.
The Administration urges that when final action is taken this year on FHA's authorization and credit limits, the following steps be taken to better target FHA to those individuals inadequately served by the private sector, to put the FHA program on a more actuarily sound basis, and to remove FHA from segments of the market served by the private mortgage insurance industry:

(1) Prohibit FHA from providing mortgage insurance to families with annual incomes above $40,000 — those families adequately served by the private mortgage insurance industry.

(2) Prohibit FHA from insuring investor loans and vacation homes, an inappropriate mission for the FHA. Such loans carry a much higher risk of default than owner-occupied homes.

(3) Require that the FHA mortgage insurance premium be paid in cash at the time of closing to give homebuyers a larger "stake" in their homes and reduce default rates.
Ronald Reagan, Statement of Administration Policy: H.R. 4602 - Government National Mortgage Association (GNMA) and Federal Housing Administration (FHA) Credit Limits and Extension of Housing and Other Authorities Online by Gerhard Peters and John T. Woolley, The American Presidency Project https://www.presidency.ucsb.edu/node/327284