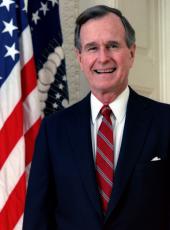 Statement of Administration Policy: H.R. 2989 - Treasury, Postal Service, and General Government
STATEMENT OF ADMINISTRATION POLICY
(House)
(Whitten (D/MS) and Roybal (D/CA)
The Administration is pleased that the Treasury, Postal Service, and General Government Appropriations Bill that was reported by the Committee provided funding levels for the Internal Revenue Service that met the Bipartisan Budget Agreement revenue initiative assumptions.
The Administration is concerned, however, that the bill would provide for the lease-purchase of two buildings by the General Services Administration (GSA) and exempt these transactions from the Anti-Deficiency Act. The Administration is opposed in principle to entering into lease-purchase arrangements because they are invariably more costly to the Government than the outright purchase of capital assets. The Office of Management and Budget and GSA are currently conducting a joint study, which will be completed by August 1st, on the adequacy of the Federal Buildings Fund (FBF) to meet the Government's long-term space needs. The Administration will propose financing mechanisms to meet the needs at the lowest possible cost to the Government. Site-specific lease-purchase authorities are inefficient and costly, and are contrary-t:o the: orderly, financing of the Government's space needs that Congress has specifically authorized GSA to administer.
In addition, the Administration is concerned that the Subcommittee has provided $48.2 million for six new, unrequested construction projects. Particularly in a time of fiscal constraint, this spending is unnecessary and unwarranted.
These and other Administration concerns are discussed in more detail in the attachment.
Attachment
George Bush, Statement of Administration Policy: H.R. 2989 - Treasury, Postal Service, and General Government Online by Gerhard Peters and John T. Woolley, The American Presidency Project https://www.presidency.ucsb.edu/node/328049