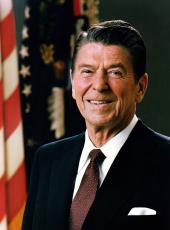 Statement of Administration Policy: H.R. 1116 - Garrison Diversion Unit Reformulation
STATEMENT OF ADMINISTRATION POLICY
REVISION
(House Rules)
(Rep. Miller (D) California)
The Administration could support H.R. 1116, only if it is amended to:

— change the $200 million grant for construction of local municipal and industrial (M&I) water supply systems in North Dakota to a 30-year loan repayable at Treasury costs of borrowing, plus one-eighth of one percent, recalculated every five years (with no repayment subsidy from Federal hydropower revenues);

— include within the $200 million loan funding for construction of a Sheyenne River M&I water supply and treatment facility delivering water to Fargo, Grand Forks, and surrounding communities; and

— delete the Wetlands Trust established in section 9 — these provisions would (1) require Federal expenditures for environmental measures unrelated to the impact of the Garrison Project, (2) set an adverse precedent for new or on-going water resource projects, and (3) violate the Appointments Clause, Article II, section 2, cl.2 of the Constitution.
The Garrison Diversion Unit is a $1.5 billion multi-purpose irrigation project authorized in 1965 for construction by the Department of the Interior (Bureau of Reclamation) in central and eastern North Dakota. The project is about 20 percent complete, but is at a standstill because of long-standing economic and environmental controversies regarding its purpose and scope.
The Administration commends the efforts of all parties to settle the Garrison issues. Many aspects of the compromise proposal embodied in H.R. 1116 represent significant improvements over the currently authorized project.
However, some elements of the compromise are not consistent with Administration policy and recent congressional action on water resource development. Since the reported bill is effectively a reauthorization and a substantial departure from the Commission's recommendations, the Administration believes that application of the Administration's credit reform initiative is required. Furthermore, the changes to H.R. 1116 outlined above seek only to place the Garrison Project on a comparable footing with other newly-authorized water projects, to ensure there is appropriate, equitable cost sharing on the part of all project beneficiaries. Unless these changes are incorporated into the bill, the Administration cannot support further funding for the project.
Based on our ongoing review of H.R. 1116, the Administration may seek additional technical and clarifying amendments relating to such provisions as excess crops and power.
Ronald Reagan, Statement of Administration Policy: H.R. 1116 - Garrison Diversion Unit Reformulation Online by Gerhard Peters and John T. Woolley, The American Presidency Project https://www.presidency.ucsb.edu/node/327150