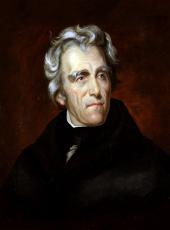 Special Message
To the Senate and House of Representatives:
I communicate to Congress an extract of a letter recently received from R. J. Leib, consul of the United States at Tangier, by which it appears that that officer has been induced to receive from the Emperor of Morocco a present of a lion and two horses, which he holds as belonging to the United States. There being no funds at the disposal of the Executive applicable to the objects stated by Mr. Leib, I submit the whole subject to the consideration of Congress for such direction as in their wisdom may seem proper.
I have directed instructions to be given to all our ministers and agents abroad requiring that in future, unless .previously authorized by Congress, they will not under any circumstances accept presents of any description from any foreign state.
I deem it proper on this occasion to invite the attention of Congress to the presents which have heretofore been made to our public officers, and which have been deposited under the orders of the Government in the Department of State. These articles are altogether useless to the Government, and the care and preservation of them in the Department of State are attended with considerable inconvenience.
The provision of the Constitution which forbids any officer, without the consent of Congress, to accept any present from any foreign power may be considered as having been satisfied by the surrender of the articles to the Government, and they might now be disposed of by Congress to those for whom they were originally intended, or to their heirs, with obvious propriety in both cases, and in the latter would be received as grateful memorials of the surrender of the present.
As under the positive order now given similar presents can not hereafter be received, even for the purpose of being placed at the disposal of the Government, I recommend to Congress to authorize by law that the articles already in the Department of State shall be delivered to the persons to whom they were originally presented, if living, and to the heirs of such as may have died.
ANDREW JACKSON
Andrew Jackson, Special Message Online by Gerhard Peters and John T. Woolley, The American Presidency Project https://www.presidency.ucsb.edu/node/200896