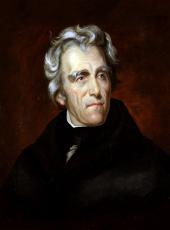 Special Message
To the Senate:
I renominate Samuel Gwin to be register of the land office at Clinton, in the State of Mississippi.
In nominating Mr. Gwin to this office again it is proper to state to the Senate that I do so in compliance with the request of a number of the most respectable citizens of the State of Mississippi and with that of one of the Senators from the same State. The letters expressing this request are herewith respectfully inclosed for the consideration of the Senate. It wilt be perceived that they bear the fullest testimony to the fitness of Mr. Gwin for the office, and evince a strong desire that he should be continued in it.
Under these circumstances, and possessing myself a personal knowledge of his integrity and fitness and of the claims which his faithful and patriotic services give him upon the Government, I deem it an act of justice to nominate him again, not doubting that the Senate will embrace with cheerfulness an opportunity, with fuller information, to reconsider their former vote upon his nomination.
ANDREW JACKSON
Andrew Jackson, Special Message Online by Gerhard Peters and John T. Woolley, The American Presidency Project https://www.presidency.ucsb.edu/node/200556