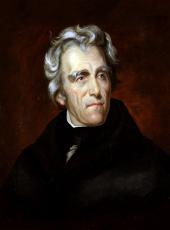 Special Message
To the Senate and House of Representatives of the United States:
I communicate to Congress the papers relating to the recent arrangement with Great Britain with respect to the trade between her colonial possessions and the United States, to which reference was made in my message at the opening of the present session.
It will appear from those documents that owing to the omission in the act of the 29th of May last of a clause expressly restricting importations into the British colonies in American vessels to the productions of the United States, to the amendment engrafted upon that act in the House of Representatives, providing that when the trade with the West India colonies should be opened the commercial intercourse of the United States with all other parts of the British dominions or possessions should be left on a footing not less favorable to the United States than it now is, and to the act not specifying the terms upon which British vessels coming from the northern colonies should be admitted to entry into the ports of the United States, an apprehension was entertained by the Government of Great Britain that under the contemplated arrangement claims might be set up on our part inconsistent with the propositions submitted by our minister and with the terms to which she was willing to agree, and that this circumstance led to explanations between Mr. McLane and the Earl of Aberdeen respecting the intentions of Congress and the true construction to be given to the act referred to.
To the interpretation given by them to that act I did not hesitate to agree. It was quite clear that in adopting the amendment referred to Congress could not have intended to preclude future alterations in the existing intercourse between the United States and other parts of the British dominions; and the supposition that the omission to restrict in terms the importations to the productions of the country to which the vessels respectively belong was intentional was precluded by the propositions previously made by this Government to that of Great Britain, and which were before Congress at the time of the passage of the act; by the principles which govern the maritime legislation of the two countries and by the provisions of the existing commercial treaty between them.
Actuated by this view of the subject, and convinced that it was in accordance with the real intentions of Congress, I felt it my duty to give effect to the arrangement by issuing the required proclamation, of which a copy is likewise herewith communicated.
ANDREW JACKSON
Andrew Jackson, Special Message Online by Gerhard Peters and John T. Woolley, The American Presidency Project https://www.presidency.ucsb.edu/node/201417