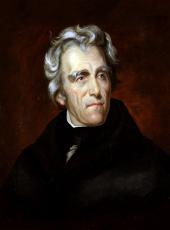 Special Message
To the Senate of the United States.
I nominate Arthur St. Clair to be register of the land office for the district of lands subject to sale at Indianapolis, in the State of Indiana, in the place of William B. Slaughter, appointed during the recess of the Senate.
As Arthur St. Clair was heretofore appointed to this office and was removed during the recess, it is proper to state the reasons which induce me again to nominate him to the Senate.
During the last summer an agent was appointed by the Treasury Department to examine the land offices in Indiana, and upon his report to the Department of the proceedings in the register's and receiver's offices at Indianapolis I deemed it proper to remove both of those officers without delay. A subsequent examination by a different agent enabled the parties to offer explanations of the charges against them in the first report, and although I am satisfied that the duty of the first agent was honestly and faithfully performed by him, yet the circumstances on which his report is founded have since been so explained as to acquit both of the officers who were removed of any intentional misconduct. In the case of Mr. St. Clair, however, it appears from both of the reports that he had permitted the clerk in his office to be the agent of speculations in land scrip contrary to the instructions received by him from the Treasury Department, but I am convinced that he himself did not participate in the speculation nor share in the profits, and that he gave the permission under a mistaken construction of the order and erroneous views of his duty as an officer. His mistake in this respect seems to have arisen in a great measure from his reliance on the judgment of others in whom he might well have supposed he could confide, and who appear to have sanctioned the course he adopted without sufficiently examining the subject and the evils to which such a practice would necessarily lead. Under these circumstances I have believed it to be an act of justice to Mr. St. Clair to present his name again to the Senate, as he can be reinstated in the office from which he was removed without injury to the person who in the recess was selected to succeed him. And I should have adopted the same course in relation to the receiver but for the peculiar circumstances in which his successor has been placed, and which would render it an act of injustice to him not to submit his name to the Senate for confirmation.
The reports and papers in relation to these removals are herewith transmitted to the Senate, in order that they may act in the case with the whole evidence before them.
ANDREW JACKSON
Andrew Jackson, Special Message Online by Gerhard Peters and John T. Woolley, The American Presidency Project https://www.presidency.ucsb.edu/node/201057