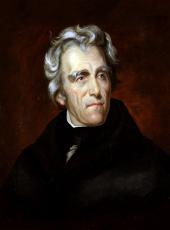 Special Message
To the Senate of the United States.
I have been requested by the legislature of South Carolina, as will appear from the documents accompanying this communication, to submit to the consideration of Congress certain claims against the United States for advances made by that State during the last war. It is conceded that the redress sought for can only be obtained through the interposition of Congress. The only agency allowed to me is to present such facts in relation to the subject as are in the possession of the Executive, in order that the whole may be fairly considered.
This duty I perform with great pleasure, being well satisfied that no inducement will be wanting to secure to the claims of a member of the Confederacy that has under all circumstances shewn an ardent devotion to the cause of the country the most ample justice.
By a reference to the Department of War for information as to the nature and extent of these claims it appears that they consist of-
First. Interest upon moneys advanced for the United States which have been heretofore reimbursed.
Second. Certain advances which on a settlement of accounts between South Carolina and the United States were disallowed or suspended by the accounting officers of the Treasury.
In regard to the former, the rule hitherto adopted by Congress has been to allow to the States interest only where they had paid it on money borrowed, and had applied it to the use of the United States. The case of South Carolina does not come strictly within this rule, because instead of borrowing, as she alleges, for the use of the United States, upon interest, she applied to the use of the United States funds for which she was actually receiving an interest; and she is understood to insist that the loss of interest in both cases being equal, and the relief afforded equally meritorious, the same principle of remuneration should be applied.
Acting upon an enlightened sense of national justice and gratitude, it is confidently believed that Congress will be as mindful of this claim as it has been of others put forward by the States that in periods of extreme peril generously contributed to the service of the Union and enabled the General Government to discharge its obligations. The grounds upon which certain portions of it have been suspended or rejected will appear from the communications of the Secretary of War and Third Auditor herewith submitted.
ANDREW JACKSON
Andrew Jackson, Special Message Online by Gerhard Peters and John T. Woolley, The American Presidency Project https://www.presidency.ucsb.edu/node/201039