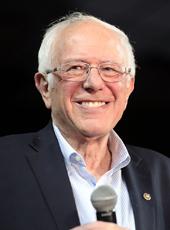 Sanders Campaign Press Release - Sanders Draws Big Crowd in Trade-Battered Buffalo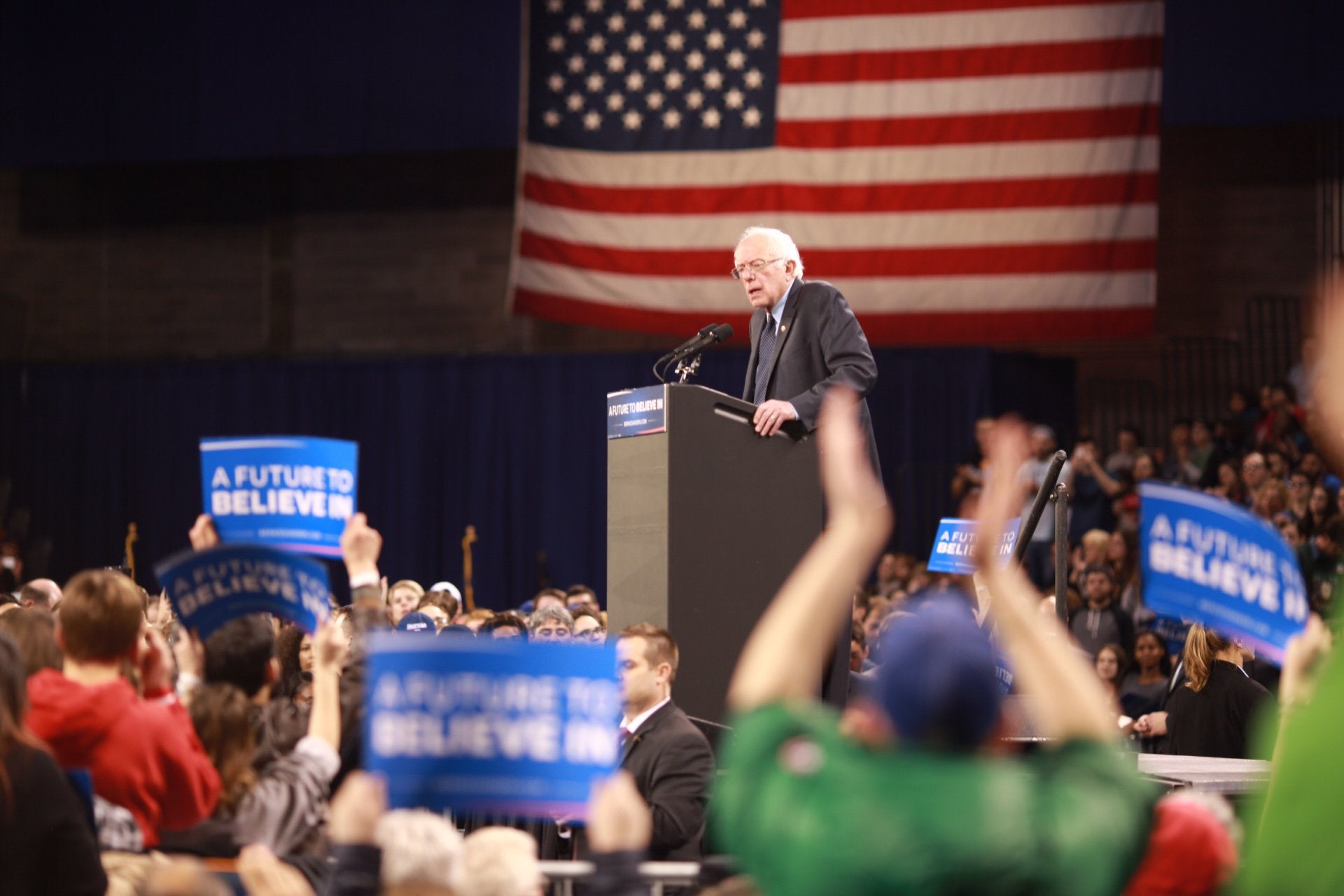 BUFFALO, N.Y. – U.S. Sen. Bernie Sanders railed against "corporate greed" in a speech to almost 11,400 supporters in this city where a once vibrant manufacturing base has been hollowed out.
Sanders said job-killing international trade deals backed by Hillary Clinton have shut down manufacturing plants in Buffalo and thrown workers out of jobs that were shifted to Mexico, China and other low-wage countries.
Sanders was a leader in the fight against the North American Free Trade Agreement in 1994. Hillary Clinton supported it. He later opposed normalized trade with China and other international trade pacts that she supported.
"I voted against every one of these disastrous agreements," Sanders said. "Secretary Clinton supported virtually every trade policy."
It was Sanders' third rally of the day and he drew 8,323 inside an arena at the University of Buffalo. Another 3,060 watched on a jumbo TV screen outside. He stopped earlier in Binghamton and Albany as he campaigns in New York for the Democratic Party presidential nomination.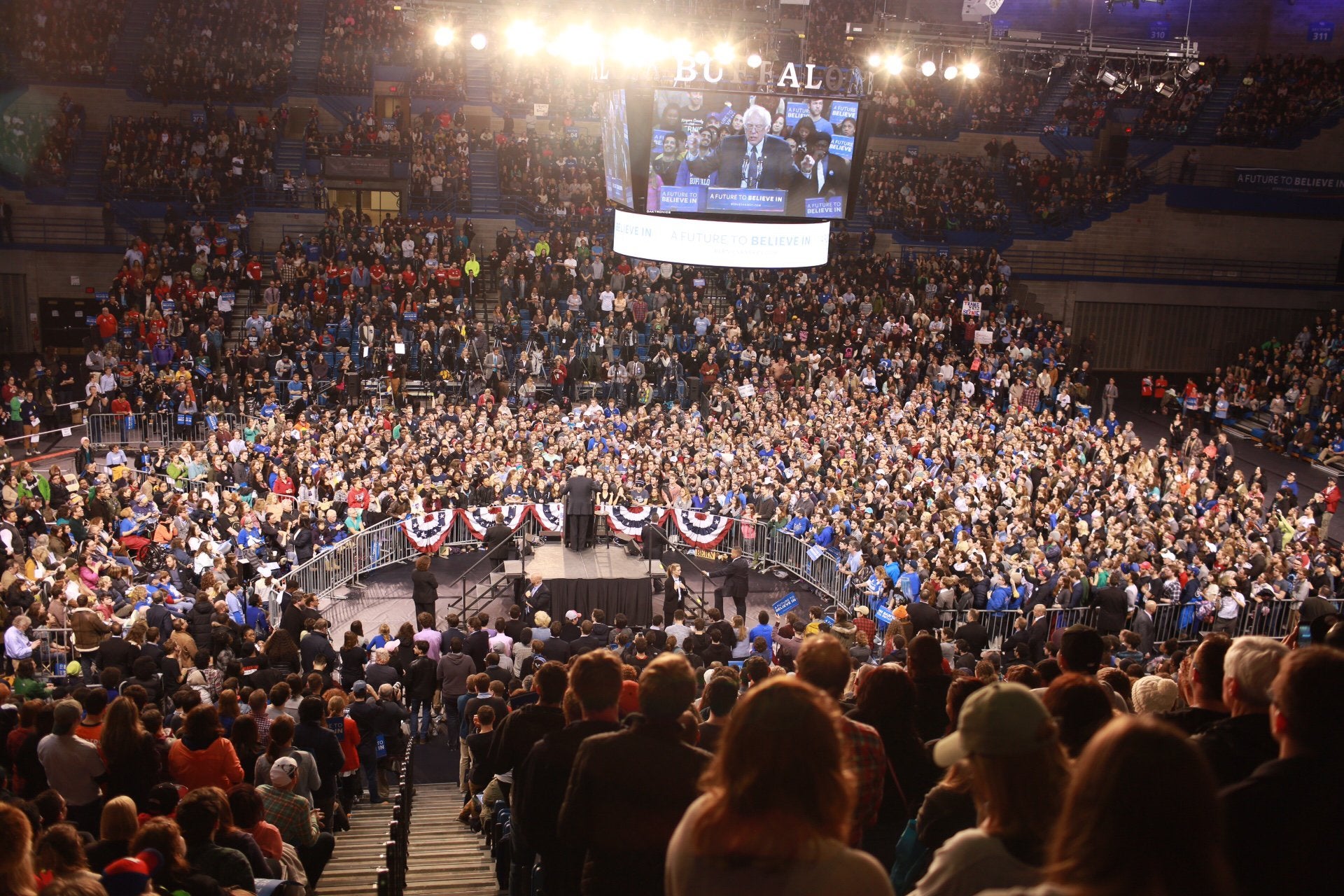 Touted as a job creator, NAFTA cost 850,000 jobs in the United States. In Buffalo alone, 31,000 manufacturing jobs have disappeared since 1994, more than one-third of all the factory jobs that once provided decent livings in the metropolitan area.
Giving China trade status cost 3.2 million U.S. jobs, including more than 179,000 in New York.
Here in this city on the shore of Lake Erie, American Axle shut its Buffalo plant in 2008 and shipped work on the Chevy Camaro to Mexico. Some 740 jobs were eliminated. Motorola in 2003 moved its circuit board plant from Buffalo to Mexico. General Motors Powertrains in 2008 moved another 778 jobs from Buffalo to Mexico where they could pay workers about $3.25 an hour. Buffalo Color was forced to shut its plant in 2003 shortly after Chinese manufacturers began exporting indigo dye into this country at less than half its price. At its height, this company employed 3,000 workers.
Niagara Ceramics, the dinnerware manufacturer, in 2013 shut down its plant, throwing 110 workers out on the street because of unfair competition with China. Just last year Chemours, one of the world's biggest producers of titanium dioxide, announced that it would close its plant in Niagara Falls because it could not compete with cheap imports from China. Another 200 jobs were destroyed.
Bernie Sanders, Sanders Campaign Press Release - Sanders Draws Big Crowd in Trade-Battered Buffalo Online by Gerhard Peters and John T. Woolley, The American Presidency Project https://www.presidency.ucsb.edu/node/318329