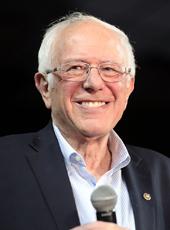 Sanders Campaign Press Release - Sanders Addresses Philadelphia Panel on a Moral Economy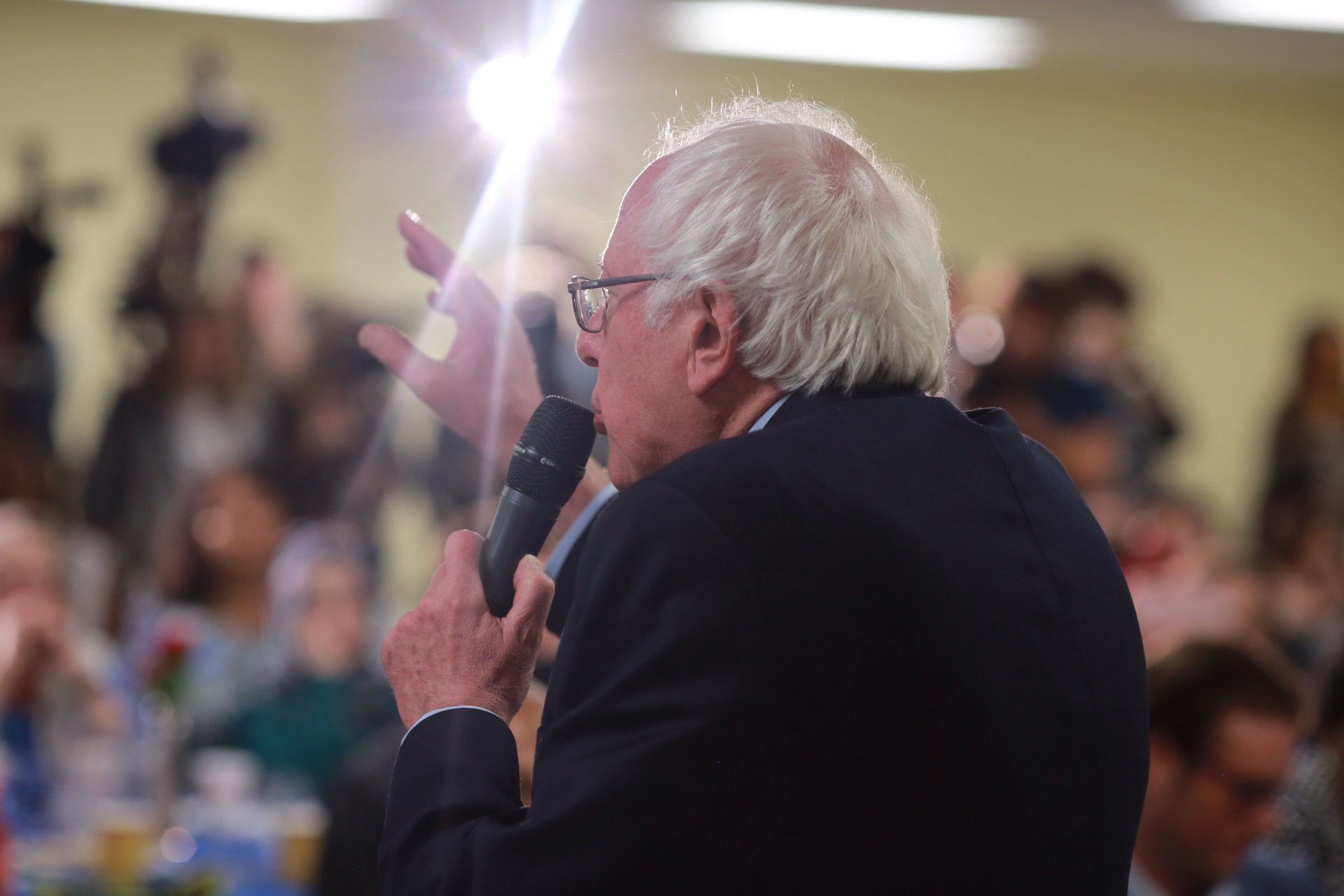 PHILADELPHIA – U.S. Sen. Bernie Sanders on Friday told an interfaith panel discussion that the richest country in the world must do more to reduce childhood poverty, create decent-paying jobs and provide affordable housing.
In a disagreement with rival Hillary Clinton, Sanders also spoke out against a proposal by Philadelphia's mayor to slap a regressive tax onto soft drinks, juice drinks, sports drinks and teas.
Philadelphia is one of the poorest big cities in America. There is a 30 percent poverty rate in the city where 40 percent of children rely on food stamps for their nutrition. "That is shocking to hear these statistics," Sanders told the breakfast gathering at the Sharon Baptist Community Center. "The reality that Philadelphia is experiencing today is unacceptable."
As president, Sanders added "We are going to invest in those communities hit the hardest. Sadly and tragically Philadelphia is one of those cities."
Sanders called for closing tax loopholes that let profitable corporations evade taxes. He said he would put 13 million people to work with a $1 trillion, five-year investment in rebuilding crumbling schools, building affordable housing, fixing the nation's crumbling roads and bridges. He called for raising the minimum wage from $7.25 an hour to $15 an hour and providing pay equity for women workers. He also said the nation must undertake a crash program to build affordable housing by fully funding the National Affordable Housing Trust Fund which Sanders first authored in 2001.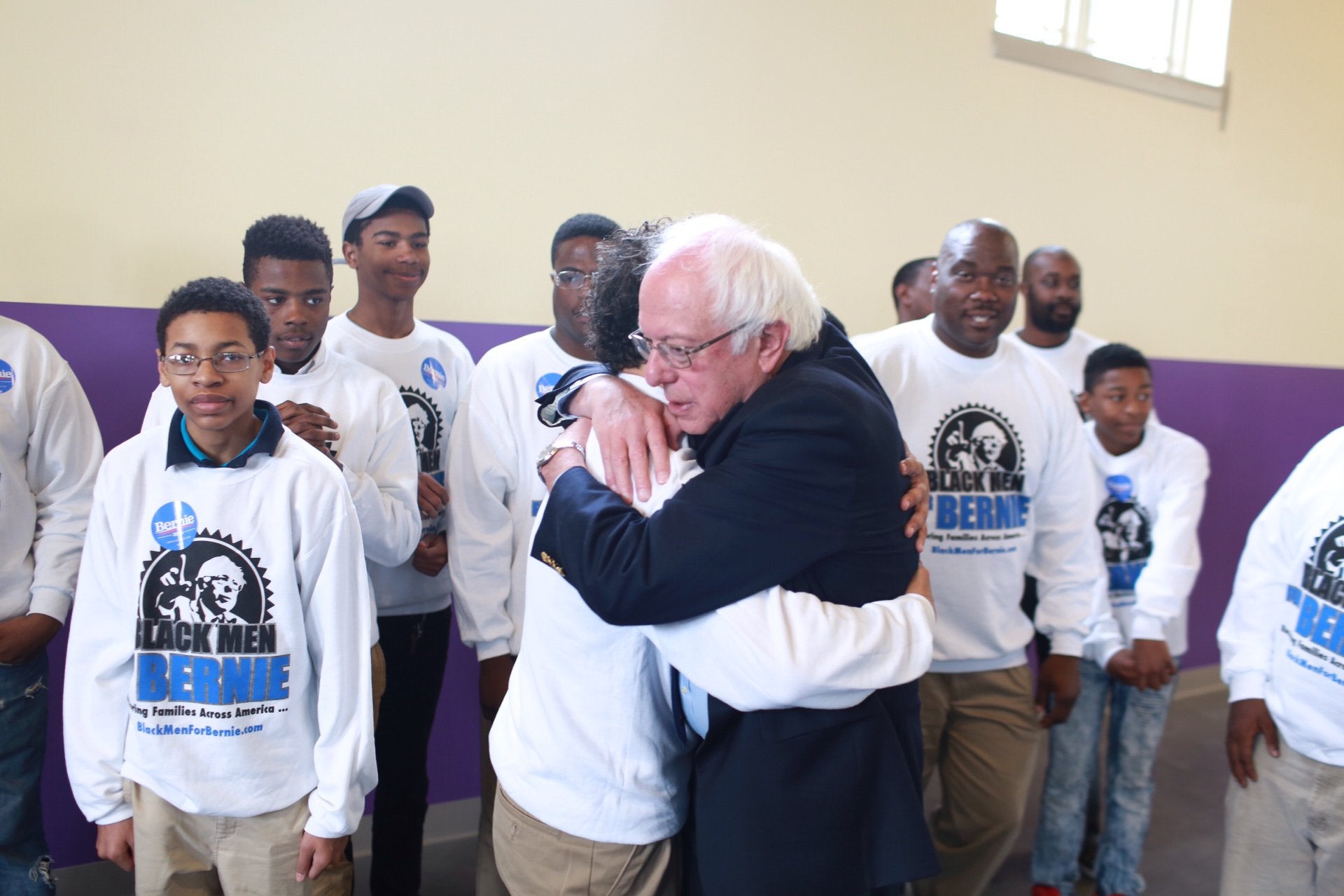 "What our economic agenda is about is telling the wealthiest people in this country that they cannot have it all," Sanders said. "Yes, the people on top will start paying their fair share of taxes."
He also touted his plan for tuition-free public colleges and universities. "I want every child in this city and this country, regardless of his or her income, to know that they will be able to get a college degree."
Speaking of Mayor Jim Kenney's proposal to tax soda and juice drinks to pay for universal pre-school, Sanders said he shares the mayor's goal of providing child care. The senator differed with the mayor and Clinton over how to pay for the proposal. "I do have a serious disagreement with how you fund this. You don't have to fund child care on the backs of the poorest people in this city. That is a regressive way to raise funds."
Breaking her own pledge to oppose any new taxes on those making less than $250,000 a year, Clinton earlier this week supported the tax that would hurt the poorest people in Philadelphia.
Bernie Sanders, Sanders Campaign Press Release - Sanders Addresses Philadelphia Panel on a Moral Economy Online by Gerhard Peters and John T. Woolley, The American Presidency Project https://www.presidency.ucsb.edu/node/318342