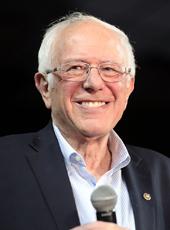 Sanders Campaign Press Release - Biggest Bernie Rally Ever in Brooklyn's Prospect Park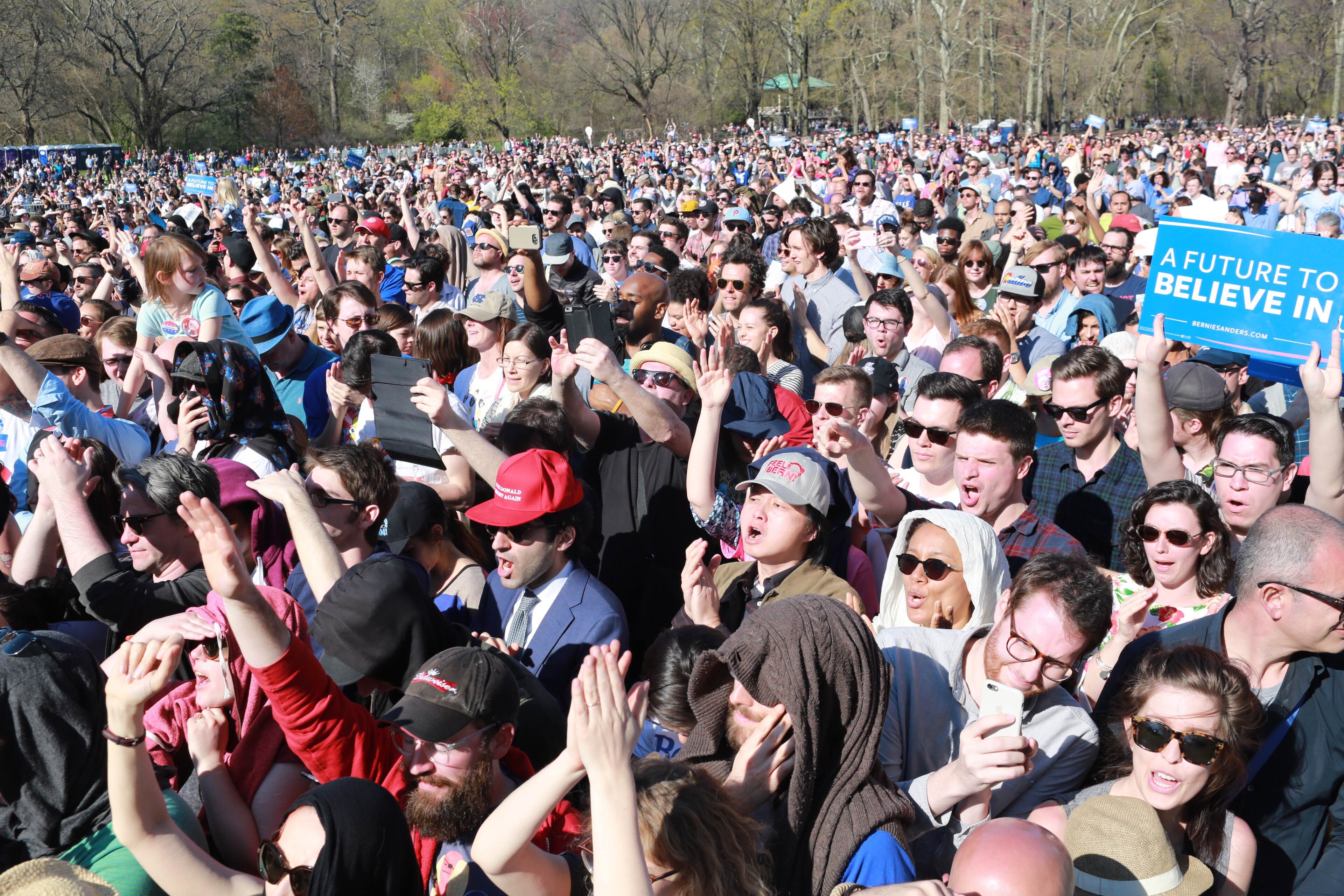 NEW YORK – More than 28,300 Bernie Sanders backers turned out on a sunny Sunday afternoon at Brooklyn's Prospect Park for his biggest rally ever.
The massive turnout came two days before New Yorkers will decide whether to nominate the Brooklyn-born U.S. senator from Vermont or Hillary Clinton to be the Democratic Party nominee for president.
"This is a campaign that is on the move. With your help on Tuesday we're going to win right here in New York," Sanders told supporters who cheered when he said he has won eight of the last nine contests.
"This is a campaign that is bringing millions of people into the political process. Working people and young people who are sick and tired of establishment politics and establishment economics," he added. "We want a government which represents all of us, not just the 1 percent."
Sanders also focused his attention on Republicans. He fares much better than Clinton in polls that matches match each of them against Republicans. "Donald Trump will not be elected president of the United States because the American people will not support a candidate who insults Mexicans and Latinos, who insults Muslims, who insults women, who insults veterans who insults the African-American community.
Sanders' grassroots campaign has built major momentum since it was launched almost one year ago. "This was a campaign that was considered a fringe candidacy, 70 points behind Secretary Clinton. Well, they don't consider us fringe anymore."

Speaking to the outdoor audience on a grassy slope, Sanders laid out major differences with Clinton on issues ranging from fracking for natural gas, which has polluted water supplies in New York's Southern Tier, to job-killing trade policies, which have hollowed out the state's manufacturing base in upstate cities like Buffalo and Syracuse.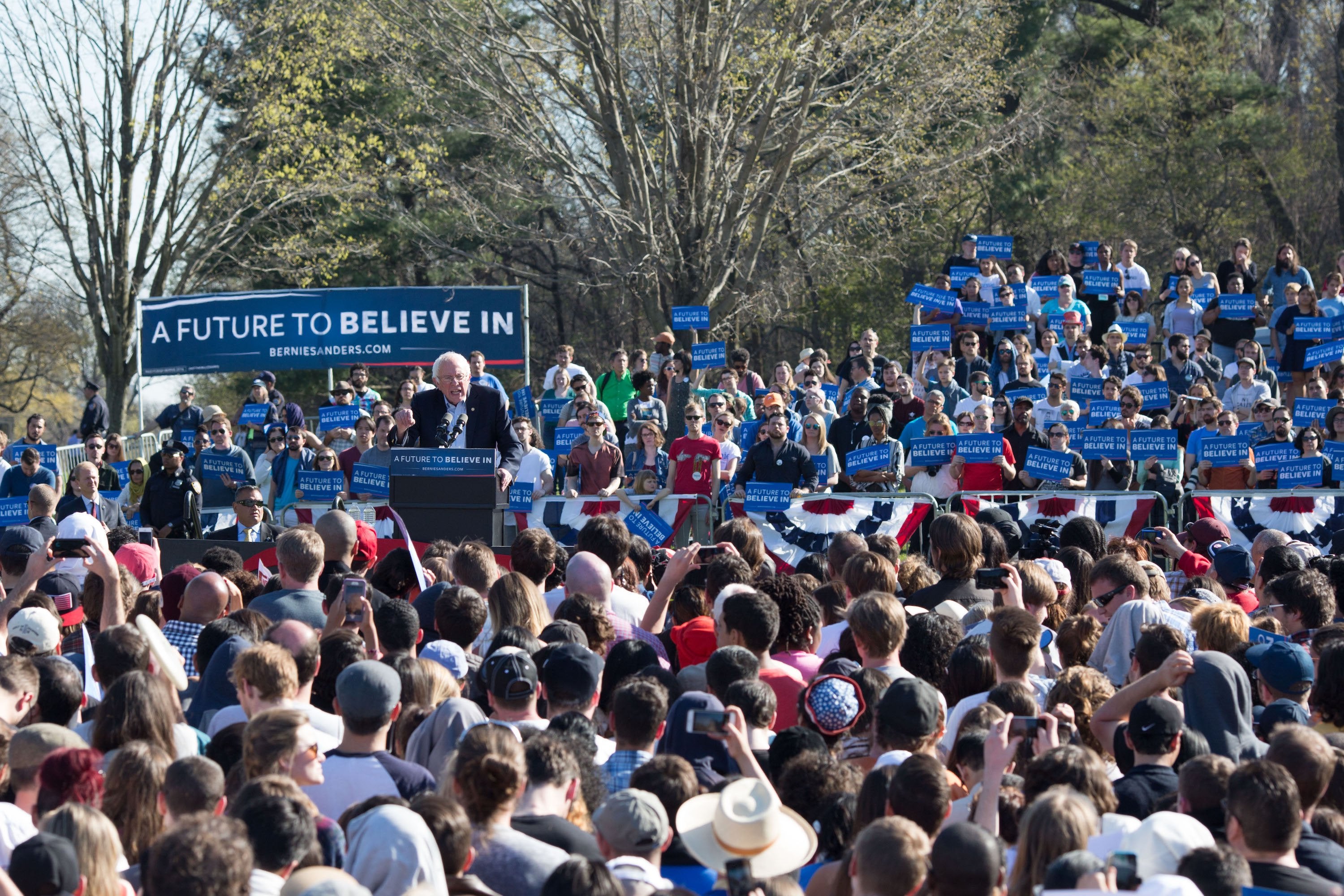 Sanders and Clinton also have different records on foreign policy. He opposed and she supported the invasion of Iraq in 2002. They disagree on how much to raise the minimum wage. He proposed legislation to more than double the national minimum wage from $7.25 an hour to $15 an hour.
Sanders has introduced legislation to break up the nation's biggest banks and restore Wall Street regulations that were dismantled before the financial collapse. She has failed to get behind serious plans to curb Wall Street greed.
One of the biggest difference is in how they raise campaign funds. Her super PAC has taken $15 million from Wall Street during the last quarter and she spent the weekend at a series of high-dollar fundraisers in California. His supporters have made a record 7 million donations averaging less than $30 apiece.
Bernie Sanders, Sanders Campaign Press Release - Biggest Bernie Rally Ever in Brooklyn's Prospect Park Online by Gerhard Peters and John T. Woolley, The American Presidency Project https://www.presidency.ucsb.edu/node/318292