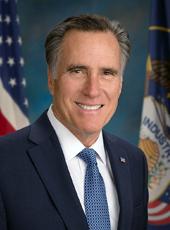 Romney Campaign Press Release - U.S. Representative Vernon Ehlers Endorses Governor Mitt Romney
FOR IMMEDIATE RELEASE

CONTACT: Romney Press Shop (857) 288-6390
Boston, MA – Today, U.S. Congressman Vernon Ehlers (R-MI) announced his support for Governor Mitt Romney's presidential campaign.
"When I evaluate candidates, I look first for integrity, competence, and a good, common sense philosophy of governance," said Congressman Ehlers. "Mitt Romney scores astoundingly high on all points."
"Governor Romney is a candidate with an innovative vision for America," continued Ehlers. "In the course of his impressive career, he has earned a solid reputation for successfully solving enormous problems that others thought couldn't be solved. With Governor Romney in the White House, we will have the strongest possible leader to enhance America's competitiveness through science, technology, engineering and education. I proudly endorse his campaign."
Welcoming Congressman Ehlers' endorsement, Governor Romney said, "Congressman Ehlers is the first research physicist to serve in Congress, and he recognizes that we must recommit ourselves to American innovation in order to meet a new generation of challenges. I am grateful to have his support and look forward to working with him to bring a new vision to Washington."
Background on U.S. Representative Vernon Ehlers:
Currently Serving His Seventh Full Term, Representative Ehlers Was First Elected To Congress In A Special Election In 1993. As the first research physicist to serve in Congress, Ehlers is a member of the Science and Technology Committee and Co-Chair of the Science, Technology, Engineering and Mathematics (STEM) Education Caucus. He also serves on the Education and Labor Committee, as well as the Committee on Transportation and Infrastructure. Through his work with various groups and committees, he has steadily advanced his priority of making America more competitive in the global economy through improving the education of American students and helping businesses become more competitive. Ehlers is the leading advocate for the Great Lakes in Congress, ushering through landmark legislation to clean up contamination and rid the lakes of harmful invasive species. As chairman of the House Administration Committee, he was instrumental in connecting America to the House of Representatives via the Internet.
Prior to his service in Congress, Ehlers had a distinguished career in teaching, scientific research and public service. He served on the Kent County Board of Commissioners and in the Michigan House and Senate. While teaching physics at Calvin College in Grand Rapids, he also served as a volunteer science adviser to then-Congressman Gerald R. Ford.
Mitt Romney, Romney Campaign Press Release - U.S. Representative Vernon Ehlers Endorses Governor Mitt Romney Online by Gerhard Peters and John T. Woolley, The American Presidency Project https://www.presidency.ucsb.edu/node/296629