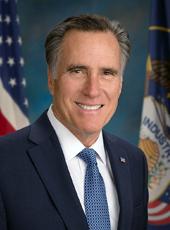 Romney Campaign Press Release - U.S. Congressman Connie Mack Endorses Governor Mitt Romney For President
FOR IMMEDIATE RELEASE

CONTACT: Romney Press Shop (857) 288-6390
Boston, MA – Today, Governor Mitt Romney announced that U.S. Congressman Connie Mack (R-FL) has endorsed his candidacy for President of the United States. Congressman Mack will serve as a Chair of Governor Romney's Florida Statewide Steering Committee and as a campaign surrogate to help communicate Governor Romney's message of conservative change in Washington.
"Congressman Mack has been a champion of conservative leadership in Florida and in the United States Congress. I am proud to have his support and counsel," said Governor Romney. "We agree that we have lost our way in Washington and that it is time for us to return to the core Republican principles of fiscal discipline, lower taxes, a strong military and less government. I look forward to working with Congressman Mack to take our message of strong new leadership to Floridians across the state during the coming months."
"Governor Romney is a proven problem solver with an unparalleled record of success in both the public and private sectors," said Congressman Mack. "Governor Romney is a mainstream conservative leader who will be a champion of hope and opportunity for every American, a catalyst for conservative change in Washington, and a staunch defender of our freedom, security and prosperity. I'm pleased to offer Governor Romney my endorsement and look forward to working hard to help elect him the next President of the United States."
Congressman Mack joins former Lieutenant Governor Toni Jennings, former Speakers of the House Allan Bense and John Thrasher, Florida Agriculture and Consumer Services Commissioner Charles Bronson, former Chairman of the Florida Republican Party Al Cardenas and U.S. Congressman Tom Feeney (R-FL) as a leader of Governor Romney's Florida Steering Committee. Additional Co-Chairs include St. Petersburg Mayor Rick Baker, State Representatives Anitere Flores and Trey Traviesa, former Representatives Dennis Baxley and Dudley Goodlette, David Griffin, former Florida Secretary of State Glenda Hood and former Senator and Chairman of the Republican Party of Florida Van Poole. U.S. Congresswoman Ginny Brown-Waite (R-FL) also serves as a member of Governor Romney's Congressional Whip Team.
Background On U.S. Congressman Connie Mack:
United States Congressman Connie Mack Is A Highly Regarded Leader In The Fight To Protect Freedom, Safeguard Security And Forge A New Era Of Prosperity For Every American. As a member of the Foreign Affairs Committee, Mack is Congress' leading critic of Venezuela's Communist President Hugo Chavez, and the countless actions that Chavez and his allies are taking to snuff-out freedom and democracy in Latin America and to destabilize the Western Hemisphere.
As a member of the Budget Committee, Mack has been a champion for lower taxes and less spending, so that people can continue to receive the services they need, but at a price they can afford.
And as a member of the Transportation Committee, Mack has helped lead the charge for sound investments to meet both the nation's growing infrastructure and environmental needs, including the expansion of Interstate 75 and the restoration of the Everglades.
Congressman Mack was previously a member of the Florida House of Representatives from 2000 to 2003 and served as Deputy Majority Leader. Prior to being elected to Congress, Mack was a business executive and an independent business and marketing consultant.
Connie Mack was born and raised in Southwest Florida and is a graduate of the University of Florida. He is the son of former United States Senator Connie Mack and well-known cancer prevention advocate Priscilla Mack.
Mack resides in Fort Myers and is the proud father of two children, Addison and Connie.
Mitt Romney, Romney Campaign Press Release - U.S. Congressman Connie Mack Endorses Governor Mitt Romney For President Online by Gerhard Peters and John T. Woolley, The American Presidency Project https://www.presidency.ucsb.edu/node/296526