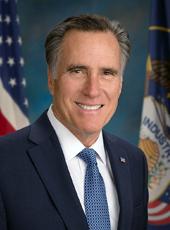 Romney Campaign Press Release - The Romney Agenda: Defeating The Jihadist Threat
FOR IMMEDIATE RELEASE

CONTACT: Romney Press Shop (857) 288-6390
STRATEGY FOR A STRONGER AMERICA:

DEFEATING THE JIHADIST THREAT
"There is a war being waged by the terrorists. And as long as we have a Republican president, we're going to have a war on terrorists." – Governor Romney (Jason Spencer, "Yankee Governor With Southern Values' Backs Military And Attacks 'HillaryCare'," The Spartanburg Herald-Journal, 7/20/07)
Succeeding In Iraq And Afghanistan:
Governor Romney Is Committed To Success In Iraq And Afghanistan. At a minimum, success means not leaving behind a safe haven in Iraq and Afghanistan for Al Qaeda or other terrorist groups, from which they can finance, train and launch devastating attacks on America, Israel, and the world. In Iraq, the Surge's success has been vital to ensuring that Al Qaeda is denied a safe haven from which to launch attacks.
Defending America With A Strong Military:
Governor Romney Will Defend America By Strengthening Our Military. Across America, there are thousands of families with members in the Armed Forces, Reserves and National Guard who need more support from Washington.
- Governor Romney Will Add At Least 100,000 More Troops To Our Armed Forces.

- Governor Romney Will Commit At Least 4% Of Our Gross Domestic Product To Defense. This will help provide the resources needed for equipment, modernization, training, treatment and care of our wounded soldiers.

- National Review: "Mitt Romney has called for adding 100,000 soldiers and boosting defense spending to four percent of GDP. These are sensible proposals, and we hope the other GOP candidates make similar ones." (Editorial, "Size Matters," National Review, 4/16/07)

- Click Here To Read Governor Romney's Full Plan To Strengthen Our Military.
Creating A Special Partnership Force:
Governor Romney Has Proposed Creating The Special Partnership Force (SPF) To Harness All Elements Of Our National Power In Contested Areas To Defeat Jihadists. To meet today's challenges, we must mobilize and integrate all elements of national power in unstable areas where traditional civilian agencies cannot operate effectively and traditional military power alone cannot succeed. The Special Partnership Force will integrate all elements of national power under a new force with leadership drawn from a core group of our Army Special Forces trained to work with civilian governments and intelligence personnel to form a new capability that is:
- Focused On Locally-Targeted Efforts To Win Support In The Community While Identifying, Isolating And Eliminating Terrorist Elements.

- Highly Integrated And Able To Mobilize All Elements Of National Power, Including Humanitarian And Development Assistance And Rule Of Law Capacity Building.

- Closely Coordinated In Partnership With Local Governments.

- Intelligence Driven.

- Agile And Flexible In Its Operations.

- A Sustainable Effort In Contested Areas And Sanctuaries Of Jihadist Groups.
The SPF Builds On A Long History Of Successful Efforts Against Terrorists And Insurgent Groups. While a new capability, this force draws on the lessons learned from a long history of successful efforts against terrorist and insurgent groups, including U.S. efforts under the Office of Strategic Services (OSS) in World War II, post-9/11 efforts in Afghanistan, and recent Special Forces efforts in the Philippines.
- Click Here To View Governor Romney's PowerPoint On The Special Partnership Force.
Combating The Threat Of Nuclear Terrorism:
Governor Romney Has Outlined A Comprehensive Strategy To Prevent Nuclear Material From Ending Up In The Hands Of Terrorists. While there is a threat of nuclear material from nations like Iran falling into the hands of terrorists, we must be vigilant in preventing terrorists and Jihadists from acquiring what are commonly known as "loose nukes." At Yeshiva University in April 2007, Governor Romney proposed a comprehensive strategy to guard against this nuclear peril by:
- Appointing An Ambassador-At-Large To Prevent Nuclear Proliferation With The Authority To Lead American Efforts.

- Making Nuclear Trafficking A Crime Against Humanity On Par With Genocide And War Crimes.

- Updating the Non-Proliferation Treaty To Meet Today's Challenges.

- Establishing A "Gold Standard" For Securing Nuclear Materials Around The World.

- Creating An International Fuel Bank To Supply Nuclear Fuel To Countries That Abide By Very High Standards Of Safety And Security.

- Click Here To Read Governor Romney's Strategy To Combat The Threat Of Nuclear Terrorism.
Preventing A Nuclear Iran:
Governor Romney Is The Only Republican Presidential Candidate Who Has Proposed A Comprehensive Plan To Prevent A Nuclear Iran. In January 2007 at the Herzilya Conference in Israel, Governor Romney outlined a plan that will tighten economic sanctions against the Iranian regime, isolate Iran diplomatically and indict Iran's President Ahmadinejad for inciting genocide, enlist Arab states to join our efforts, make clear to the Iranian people the peril of acquiring nuclear capabilities, and maintain the military option.
- Click Here To Read Governor Romney's Remarks On His Iran Strategy.
Building A Global Network Against Terror And Transnational Threats:
Governor Romney Will Build A Global Network Against Terror And Transnational Threats To Link Intelligence From Around The World. The Global Network will link intelligence and law enforcement capabilities around the world to share data about border crossings, biometric indicators, passport fraud, nuclear and biological threats, criminal patterns, human trafficking and drug trafficking.
Creating A Partnership For Prosperity And Progress:


Governor Romney Will Launch A New Type Of Marshall Plan Unifying Non-Military Sources Of Power To Support Moderate Muslims. As President, Governor Romney will call together our Middle East allies and the major nations of the developed world to establish a Partnership for Prosperity and Progress. This Partnership will assemble the resources of all developed nations to assure that threatened Islamic states have public schools, micro-credit and banking, the rule of law, human rights, basic health care, and competitive economic policies. Resources would be drawn from public and private institutions, and from volunteers and NGOs.
Strengthening Alliances Around The World:
Governor Romney Will Strengthen And Expand NATO And Other Alliances Around The World. In January 2007, Governor Romney called for expanding NATO by making it a global alliance and expanding its mission to defeat radical Islam. Governor Romney proposes building regional alliances linked to a global NATO in areas like the Middle East, Latin America and Africa. These regional alliances will provide personnel with localized knowledge and cultural awareness to address emerging crises and threats.
Revitalizing Our Civilian Capabilities:
Governor Romney Will Fundamentally Revitalize Our Civilian And Interagency Capabilities. Building on the Goldwater-Nichols military reforms of the 1980s, we need bold new reforms to ensure that our civilian and inter-agency instruments of national power have the ability to build joint efforts. For example, just as the different military branches have divided the world into regions with a single commander for each, our civilian agencies should be united under a single Presidential envoy or Deputy for each region of the world. These Deputies will have clear lines of authority, budgets and responsibility to develop and execute regional plans and strategies.
Governor Romney Will Strengthen Strategic Planning And Challenge Bureaucratic "Group Think." Many of our civilian national security and foreign policy structures were created decades ago. We need strengthened capabilities to strategically integrate all elements of national power in planning and budgeting, as was seen in the lack for strategic planning for post-war Iraq. The National Security Council (NSC) especially needs to be strengthened to achieve these goals. NSC staff must be empowered and accountable for reaching out to divergent viewpoints and challenging policies and proposals. To ensure that we are always prepared, we must constantly challenge bureaucratic "group think" and assumptions.
Defending Israel:


Governor Romney Is Committed To Defending Israel. He makes this guarantee because Israel is a key strategic ally in the global war against radical Jihadists, because of our respect for the Israeli people, and because the world has a moral obligation to this nation.
Protecting Our Homeland:
Governor Romney Believes Prevention Must Be A Key Priority In Our Homeland Security. Today, protecting the homeland must begin far from home. Intelligence and law enforcement efforts able to address threats before they reach our shores must be a priority for U.S. and international action. This will demand new U.S. capabilities, stronger international alliances and integration of our federal actions with international, state and local efforts.
Strengthening Our Intelligence Capabilities:
Governor Romney Will Strengthen Our Intelligence Communities By Eliminating Bureaucracy And Moving Resources To The Field. During the Clinton Administration, our intelligence community was critically weakened, the CIA workforce was slashed by almost 20% and recruitment reduced dramatically. We have started to restore resources, but Washington's response has focused on creating a new, expanded and duplicative Washington bureaucracy in the Directorate of National Intelligence. We need to eliminate duplicative efforts, revitalize recruitment and prioritize efforts in the field, expanding human intelligence
Supporting The Patriot Act:
Governor Romney Supports The Patriot Act. The Patriot Act has given our men and women in the law enforcement and intelligence communities the tools they need to defend America. Their work is aided immensely by the provisions in the Patriot Act.
Ensuring That We Are Listening When Al Qaeda Calls Into The United States:
Governor Romney Believes That When Terrorists Call Into The United States, We Need To Be Listening. Our most basic civil liberty is the right to be kept alive and Governor Romney will use every tool at our disposal to keep America safe.
Securing Our Borders:
Governor Romney Will Secure Our Borders And Enforce Our Current Immigration Laws. Governor Romney believes we must enforce our laws, secure our border, put in place an enforceable employment verification system, and provide no special pathway to citizenship for those here illegally.
- Click Here To Read Governor Romney's Record Of Enforcing Our Immigration Laws.
Achieving Energy Independence For Our America's Security:
Governor Romney Will Help America Achieve Energy Independence. Energy independence is vital to our national defense and our economic security. We should never expose our nation to the economic blackmail of terrorist sponsoring states like Iran or tyrants like Venezuela's Chavez. Governor Romney has called for a bold and far-reaching research initiative to create new, economic sources of clean energy. We must invest in renewable and alternative fuels such as ethanol, cellulosic ethanol, biodiesel, and liquefied coal. American resolve and investment are essential for energy security and national security.
Read Governor Romney's Full Strategy For A Stronger America:
To read more about Governor Romney's agenda to change Washington, please click on the Strategy for a Stronger America , a compilation of his policy proposals for conservative change and to meet the new generation of challenges confronting our nation. Since January 2007, Governor Romney has outlined more than 50 different policy proposals. From defeating violent Jihadists to protecting traditional values, Governor Romney believes we can build a stronger America by taking Washington apart and putting it back together based on conservative principles that strengthen our national defense, our economy and our families.
Mitt Romney, Romney Campaign Press Release - The Romney Agenda: Defeating The Jihadist Threat Online by Gerhard Peters and John T. Woolley, The American Presidency Project https://www.presidency.ucsb.edu/node/296945