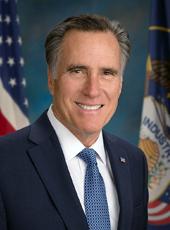 Romney Campaign Press Release - Romney For President Announces Healthcare Professionals For Romney
Romney for President today announced its Healthcare Professionals for Romney coalition.
"I am pleased to announce the formation of Healthcare Professionals for Romney," said Mitt Romney. "So much is at stake in this election, including the future of American medical care. Barack Obama put in place a massive governmental takeover of this vital sector of our economy. I am committed to repealing Obamacare and replacing this costly bureaucratic misadventure with a sensible reform that returns decision-making to states and localities, and patients and doctors. I am proud that so many distinguished physicians and members of the healthcare community, including my son Ben, have joined with me in a common cause for a better America."
"I am so proud to join Healthcare Professionals for Romney," said Ben Romney. "I know that my dad has the knowhow and the experience to turn around our economy. And as a doctor, I am as excited about his ability to turn around the healthcare industry. Healthcare costs have been on the rise for a very long time, and no big government program is going to stop it. We need real reform that focuses on doctors and their patients and that opens up more competition and more freedom in the healthcare market. It will take leadership to bring about that change, and I know there's no one better for the job than my dad, Mitt Romney."
Honorary National Co-Chairs
Sen. John Barrasso (WY)     

Sen. Tom Coburn (OK)                    

Sen. Rand Paul (KY)                        

Rep. David "Phil" Roe (TN)  

Rep. Nan Hayworth (NY)                  

Rep. Andy Harris (MD)                     

Rep. Phil Gingrey (GA)        

Rep. John Fleming (LA)       

Rep. Joe Heck (NV)             

Rep. Tom Price (GA)           

Rep. Rob Wittman (VA)        

Rep. Renee Ellmers (NC)    

Rep. Diane Black (TN)

Rep. Anne Marie Buerkle (NY)                    

Rep. Larry Buschon (IN)

Rep. Bill Cassidy (LA)           

Rep. Michael Burgess (TX)                                       

Rep. Paul Broun (GA)                     

Rep. Charles Boustany (LA)
National Advisory Board
Admiral Joxel Garcia M.D., USPHS (Ret.), Former Assistant Secretary for Health

Josefina Carbonell, Former Assistant Secretary for Aging, U.S. Department of HHS.

Rear Admiral (Ret.) Arthur J. Lawrence, Former U.S. Assistant Surgeon General

Rear Admiral (Ret.) Ben F. Gaumer, Former Navy Assistant Deputy Surgeon General

Dr. Stephanie Haridopolos (FL)

Lt. Gov. Jane Norton (CO)

Jeffrey Dorsey, CEO of Health One (CO)

Dr. Nick Pandelidis (PA)

Dr. Siobhan Dunnavant (VA)

Dr. Miguel Machado (FL)

Dr. Greg Henderson (FL)

Dr. James Davies (CA)

Dr. Greggory DeVore (CA)

Dr. Daniel Durrie (KS)
*Use of Military Branch and/or Rank does not imply endorsement by the service branch or the Dept. of Defense*
*Company names are provided for identification purposes only*
Mitt Romney, Romney Campaign Press Release - Romney For President Announces Healthcare Professionals For Romney Online by Gerhard Peters and John T. Woolley, The American Presidency Project https://www.presidency.ucsb.edu/node/303395