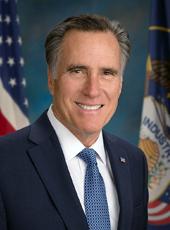 Romney Campaign Press Release - Policy Briefing: Guarding Our Children On Their Computers
FOR IMMEDIATE RELEASE

CONTACT: Kevin Madden (857) 288-6390
Governor Romney's Initiative To Guard Our Children:


Today, In Iowa, Governor Mitt Romney Announced A New Initiative To Prevent Pornography From Reaching Children On Their Computers. Children accessing pornography online is a major problem but one easily solved through determined action. As President, Governor Romney will work with computer and software companies to ensure that every home computer has effective software to filter out unwanted pornography.
- Governor Romney Will Work To Ensure Every Parent Has Access To Software Filters That Guard Their Children From Online Pornography. Numerous software programs exist that prevent unsolicited content from popping up on Internet browsers and filter websites a child may visit. With one in three youths reporting unwanted exposure to sexual material, the challenge is getting these tools into the hands of parents. To that effect, Governor Romney also will work with computer and software companies to make sure all new computers have optional parental control software filters that are ready and easy to use during setup. Governor Romney will also promote and increase awareness of available parental control filtering products for existing computers.
- Responsible Parents Are The First Line Of Defense In Guarding Our Children From Online Pornography. The most important work being done in America today is the work being done by responsible parents inside the four walls of the American home. We need to inform them and give them the tools they need to protect their children, especially while their children use the Internet to communicate with those outside the home.
Governor Romney's Agenda To Protect Our Children:
Working To Ensure Parents Have The Adequate Tools To Protect Their Children Is Only One Part Of Governor Romney's Agenda To Guard Our Children Online.
Governor Romney Has Proposed The "One-Strike, You're Ours" Law For Those Convicted Of Preying On Children Using The Internet. As President, Governor Romney will propose new, tougher federal penalties for first-time offenders who use the Internet to sexually assault children, including stiff mandatory jail time to be followed by lifetime tracking by Global Positioning Satellite (GPS). This will represent a "One-Strike, You're Ours" law for child predators.
- By Enacting Tougher Laws, The Federal Government Will Be Following The Lead Of States Across The Country. Governor Romney's "One-Strike, You're Ours" Law will impose on the federal level the same tough sentences that states like Florida and California have put in place with "Jessica's Law." In Massachusetts, Governor Romney successfully fought to put the photos of the state's most dangerous sex offenders on the Internet, and he signed legislation to make it easier to extend the civil commitments of sex offenders. Yet, most federal laws are not tough enough when sentencing a first-time offender for sex crimes against a child.
- The Growing Threat Of Crimes Committed Against Children Via The Internet Is A Disturbing Trend. In February 2006, the Department of Justice (DOJ) launched Project Safe Childhood, an initiative designed to protect children as they navigate the Internet. The Bush administration correctly recognized that as technology advances and the Internet becomes more accessible, there is a real danger that computer-facilitated crimes committed against children will continue to rise.
- Every Day We Are Reminded About The Growing Threat Posed To Our Children. A new study suggests that 85% of convicted child pornography offenders have also sexually abused children. Also, according to news reports, MySpace.com identified and removed more than 29,000 registered sex offenders from its online site. Sexual predators are going high-tech and so must our laws.
To read more about Governor Romney's agenda to protect our children, please click here.
Mitt Romney, Romney Campaign Press Release - Policy Briefing: Guarding Our Children On Their Computers Online by Gerhard Peters and John T. Woolley, The American Presidency Project https://www.presidency.ucsb.edu/node/296647