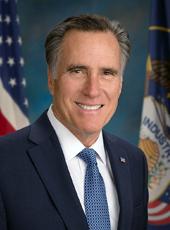 Romney Campaign Press Release - Paul Ryan: "Real Reforms For A Real Recovery Are Right Around The Corner"
Remarks

Reno, Nevada

November 5, 2012
Click Here To Watch Paul Ryan
PAUL RYAN: "Now that we have seen these debates, now that we have gotten to know the real Mitt Romney, what we have is a leader: a man of achievement; a man of faith; a man of accomplishment; a man who, where others have failed, he has succeeded; a man who turned around the Olympics; a man who started jobs; a man who knows how businesses work; a man who, when he was governor -- he didn't demean the Democrats. He didn't play us against them. He didn't divide people. And this guy was governor of a Democratic state where 85 percent of the legislators in his legislature were Democrats. He didn't demean them; he didn't -- he met with them every Monday. He figured out if we keep talking, we can find common ground. I don't have to compromise principle, but there are people of good will, of good faith who want to make sure that our state and our country move forward. Let's work with them. And guess what he did: He balanced the budget without raising taxes. He went from job losses to job gains. Family income went up. He solved his state's problems. He went from deficit to surplus. That is leadership. That is who Mitt Romney is. That's what we will start getting tomorrow. Look, we're not just asking you to vote for us based on slogans and platitudes. That's what we got four years ago. The reason we keep talking about this five-point plan is we feel we owe you, our fellow citizens, an actual plan. Solutions, ideas -- real reforms for a real recovery are right around the corner."
Mitt Romney, Romney Campaign Press Release - Paul Ryan: "Real Reforms For A Real Recovery Are Right Around The Corner" Online by Gerhard Peters and John T. Woolley, The American Presidency Project https://www.presidency.ucsb.edu/node/303680