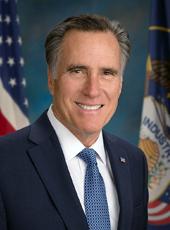 Romney Campaign Press Release - Paul Ryan: Obama's "Slick Repackaging Of More Of The Same" Simply Won't Do
Remarks

Bristol, VA

October 25, 2012

 

Click Here To Watch Paul Ryan

 

PAUL RYAN: "Now, let's look at where we are. We face a crystal clear choice in this election. And what Mitt Romney and I believe we owe you -- we think we have a moral obligation to you, our fellow citizens, to give you the choice so you get to decide what kind of country you want to have.

 

"And that choice is very clear. President Obama is offering nothing more than the same, the same failed policies that he has given us the last four years. We are offering something different. We're going to take those founding principles that made us great in the first place, much of which came from Virginia, we're going to reapply them to the problems of the day and we're going to get this country back on track, and we're going to help good job creators get back in the business of creating jobs and get people back on the path of prosperity. That's the choice in front of us.

 

"You know, President Obama really hasn't given us a vision for a second-term agenda. Just a couple of days ago he came up with a slick new brochure, you know, with less than two weeks left, to say, oh, I do actually have an agenda. It's a slick comic book—that was his word, yeah. To me, a slick repackaging of more of the same. And look at what it's gotten us.

 

"You see, where we are today is our economy is barely limping along. It's slower this year than it was last year. Last year was slower than the year before. Job growth in September was slower than August, and August was slower than July."
Mitt Romney, Romney Campaign Press Release - Paul Ryan: Obama's "Slick Repackaging Of More Of The Same" Simply Won't Do Online by Gerhard Peters and John T. Woolley, The American Presidency Project https://www.presidency.ucsb.edu/node/303269