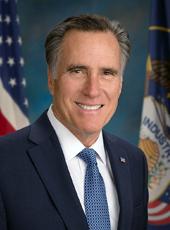 Romney Campaign Press Release - New Hampshire State Director Jim Merrill On Senator McCain Standing With Governor John Lynch (D-NH)
FOR IMMEDIATE RELEASE

CONTACT: New Hampshire Press Shop (603) 836-0141
Boston, MA – Today, New Hampshire State Director Jim Merrill released the following statement concerning Senator McCain campaigning with Governor John Lynch (D-NH):
"Governor Romney is the candidate best prepared to change Washington and represent the Republican Party's most important principles – a strong economy, a strong military and stronger families.
"Only John McCain would criticize a fellow Republican one day and then campaign with a Democrat the next. At a town hall meeting yesterday, McCain stood alongside the Democrat Governor of New Hampshire, John Lynch, and said 'America needs more of what you've done here in the State of New Hampshire.' But New Hampshire Republicans know all too well what Governor Lynch's vision for change has meant for New Hampshire. We need the conservative change in Washington that can only come from Governor Romney."
Background:
Senator John McCain: "America Needs More Of What You've Done Here In The State Of New Hampshire." SENATOR JOHN MCCAIN: "I understand that it's the hometown of great Governor Lynch. I understand that – I was hoping that he might have a chance to stop by. I'm a great admirer of the Governor's and I know you're proud of him here." ... GOVERNOR JOHN LYNCH: "Well, thank you very much. I just wanted to stop by and welcome Senator McCain to Peter Spaulding's hometown. But I have enormous respect and admiration for Senator McCain and all that he has done for all of us all over the country if not all over the world, and again I just wanted to stop by and welcome you, and wish you continued good luck in your campaign, Senator McCain." SENATOR MCCAIN: "Thank you, Governor. I first of all know how busy your schedule is. I'm grateful that you would take the time from this Sunday to come and say hello. I'm very honored by it. And I would again like to thank you for, most of all, the way that you have governed this state in a bipartisan fashion. America needs more of what you've done here in the State of New Hampshire. Thank you sir." (Senator John McCain, Town Hall Meeting, Hopkinton, NH, 10/14/07)
- To Watch Senator McCain Campaign With Governor John Lynch (D-NH), Please See: http://www.youtube.com/watch?v=eVukZy8gr_U
Mitt Romney, Romney Campaign Press Release - New Hampshire State Director Jim Merrill On Senator McCain Standing With Governor John Lynch (D-NH) Online by Gerhard Peters and John T. Woolley, The American Presidency Project https://www.presidency.ucsb.edu/node/296055