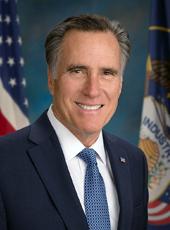 Romney Campaign Press Release - Mitt Romney: "It's Time To Take A New Path Of Bold, Aggressive Change"
Remarks

Coral Gables, Florida

October 31, 2012
Click Here To Watch Mitt Romney
MITT ROMNEY: "We also have other challenges. We have some 23 million Americans that are struggling to get a good job. We also have 1 out of 6 Americans living in poverty. We have 47 million Americans on food stamps. That's what's happening here at home. Then around the world, we face challenges as well, as Iran speeds along its course to become nuclear, as we also face competition for jobs from China and other nations. We face some real challenges. And as a result of that, it is my view that we should not continue along the same path but it's time to take a new path of bold, aggressive change because the road we're on is not doing so well. Now, you probably know, as I think about what we need to do, I actually have a plan with five key steps to get this economy going and to make sure that when you graduate there'll be a job there and to get those 23 million people working and to make sure that we help people get off of food stamps because they got good jobs and good incomes. And for that to happen these five steps will create 12 million jobs. And because of those jobs, you'll see more take-home pay."
Mitt Romney, Romney Campaign Press Release - Mitt Romney: "It's Time To Take A New Path Of Bold, Aggressive Change" Online by Gerhard Peters and John T. Woolley, The American Presidency Project https://www.presidency.ucsb.edu/node/302451