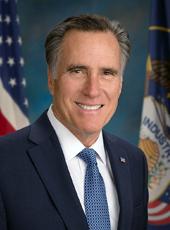 Romney Campaign Press Release - Mitt Romney Announces The Support Of Democratic Aide Gigi Georges
Mitt Romney today announced the support of Democratic aide and author Gigi Georges.
"As I bring my message of change and economic growth to every corner of our nation, people from all walks of life and political backgrounds are joining me," said Mitt Romney. "I am proud to have the support of Gigi Georges. She and I both know that strong leadership and good ideas are not the purview of one political party or another. I look forward to working with her and all Americans who want to move this country forward, whether they be Democrats, Republicans, or Independents. Together, we will get this country back on track to prosperity, good jobs, and rising take-home pay. The disappointments of the last four years need not be our destiny. We can do better. That is the choice in this election."
"For most of my life, I've been an active Democrat," said Gigi Georges. "I am proud to have worked for President Bill Clinton and then-Senator Hillary Clinton, and, during that time, I saw firsthand what can be accomplished by strong, bipartisan leadership. I know what it means to work across the aisle on issues that are important to the American people. And that's why I am supporting Mitt Romney. Governor Romney has a plan to restore the prosperity this country deserves and expects. He will work with people of good will no matter what their party, and he will pursue the policies that are in the best interest of our country, no matter who proposes them. That's what President Obama promised to do four years ago. But like so many of his promises, bipartisan cooperation is just another one he has broken. We can't have four more years of failed policies and two parties that can't work together. We need the change Mitt Romney is offering."
Background On Gigi Georges:
Gigi Georges Is An Author And Leader In The Field Of Strategic Communications. A graduate from Wellesley College, Ms. Georges received her master's degree in public affairs from the Woodrow Wilson School at Princeton University and Ph.D. from NYU's Wagner School of Public Service. Ms. Georges served as a special assistant to the President in the Clinton White House, where she coordinated domestic policy issues for the National Economic Council. She then served as Senator Hillary Clinton's state director before becoming Managing Director and co-founder of the New York office of The Glover Park Group. Georges also served as Executive Director of the New York State Democratic Party, and has held key roles in a number of Democratic political campaigns. She currently works on efforts to promote mayoral-led policy innovation in U.S. cities.
Mitt Romney, Romney Campaign Press Release - Mitt Romney Announces The Support Of Democratic Aide Gigi Georges Online by Gerhard Peters and John T. Woolley, The American Presidency Project https://www.presidency.ucsb.edu/node/303353