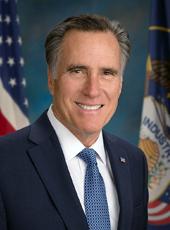 Romney Campaign Press Release - Mitt Romney Announces Strong Support In Puerto Rico
Mitt Romney today announced Puerto Rico leaders supporting his candidacy. In addition to the solid support of Governor Luis Fortuño and other NPP leaders, Héctor O'Neill, Mayor of Guaynabo and President of the Mayors Federation is backing Mitt Romney.
"I am pleased to have so much support in Puerto Rico," said Mitt Romney. "Puerto Ricans exemplify the best of America: they are patriotic, industrious, and value family. My plan to revitalize our nation's economy will be critical to growth and job creation in Puerto Rico and I am pleased to be able to work toward this goal with great leaders like Governor Fortuño."
"Mitt Romney is the best candidate to reenergize Puerto Rico's economy and continue the creation of jobs on the island," said Governor Luis Fortuño. "We welcome Mitt and Ann to the island of enchantment. We are extremely committed to his campaign so that together we can bring his pro-growth message to the people of Puerto Rico so they can learn his plans and ideas to improve the quality of life of all Puerto Ricans."
"We need a new direction and new leadership in Washington," said Zoraida Fonalledas, National Committeewoman of the Puerto Rico Republican Party. "Mitt Romney has been a successful leader his entire life and is the right person to lead our country at a time when our economy is struggling. Mitt was a successful businessman who helped start companies, saved the Olympics from scandal, and brought fiscal sanity to his state as governor. That is why I strongly support his campaign and it is why Puerto Ricans should support him on Sunday."
Mitt Romney's Endorsements from Puerto Rican Leaders and Elected Officials:
 Governor Luis Fortuño

Jenniffer González-Colón: Speaker of the House of Representatives

Thomas Rivera Schatz: President of Senate

Jorge Santini: Mayor of San Juan

Héctor O'Neill: Mayor of Guaynabo

Zoraida F. Fonalledas: National Committeewoman — Republican Party Of Puerto Rico

Mario Gaztambide: Treasurer — Republican Party Of Puerto Rico

Héctor Ramos: Legal Counsel Republican Party Of Puerto Rico         

Hon. José Torres Zamora: State Legislator — Chair, House Republican Caucus

Hon. Vanessa Viera: Deputy Secretary Of The State Department Of Puerto Rico

Hon. Luis Gerardo Rivera Marín: Secretary Of The Department Of Consumer Affairs — Deputy Legal Counsel — Republican Party Of Puerto Rico

Gloria Escudero: President — National Federation Of Republican Women - Puerto Rico Chapter

Luis Carlos Maldonado: President — Federation Of Municipal Legislators

Jorge San Miguel: Deputy Director For Federal Affairs — Republican Party Of Puerto Rico

 Andrés Guillemard, Sr.:  President: Lone Star Insurance Producers, Inc.

Antonio Hernández: Deputy Legal Counsel — Republican Party Of Puerto Rico

Eduardo Emanuelli: Insurance Broker — Carrion, Laffitte & Casellas Insurance Company
Delegates:
Mario Gaztambide

Héctor Ramos

José Torres Zamora

Vanessa Viera

Luis Gerardo Rivera Marín

Gloria Escudero

Luis Carlos Maldonado

Jorge San Miguel

Andrés Guillemard, Sr

Antonio Hernández

Jenniffer González Colón

Abel Nazario Quiñones

Thomas Rivera Schatz

Jorge Santini

Marcos Rodríguez-Ema

José Carrión

Excer Rivera

Jaime Fonalledas

Antonio  Larrea

Ricardo Aponte Parsi
Alternate Delegates:
 Mercedes Rivera

Lolita Semidey

Luis Felipe Ramos

Annie Mayol

Ignacio Echenique

Rosana Roig

Héctor  Dávila

Arlene Duteil

Ernesto Rodríguez

Carmín Luz Berríos

Elías Sánchez

Rina González

Javier Capestany

Daniel Ballori

Gerardo  Martínez

Dohanie Sepúlveda

Otoniel Cruz Carillo

José R. Izquierdo II

Velmarie Berlingeri

Jaime Barreto
Mitt Romney, Romney Campaign Press Release - Mitt Romney Announces Strong Support In Puerto Rico Online by Gerhard Peters and John T. Woolley, The American Presidency Project https://www.presidency.ucsb.edu/node/300741