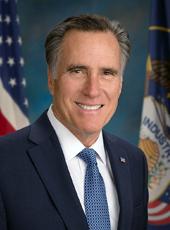 Romney Campaign Press Release - Mitt Romney And Paul Ryan: We Can't Afford Four More Years Of President Obama
Remarks

Henderson, Nevada

October 23, 2012

 

Click Here To Watch Mitt Romney

 

MITT ROMNEY: "I want you to know that, we can handle two more weeks of the attacks from Barack Obama, but we cannot handle four more years of what he is giving us. I mean, can you afford four more years with 23 million Americans looking for a good job? Can you afford four more years with housing prices going down and hit along the bottom? Can you afford four more years of doubling of the gasoline prices you're paying? How about this instead, would you like to have four years where we create 12 million new jobs? How about four years where we are able to see rising take-home pay again? And, how about four years where at the end of which we get Nevada unemployment down to 6% or lower? Look, if we are going to see a real recovery and see that kind of direction, we are going to have to have real change."

 

Click Here To Watch Paul Ryan

 

PAUL RYAN: "The President has run out of ideas. That is why he is running a small campaign about small things and hoping that he can distract people from the reality in front of us. The reality is this: we can do better than this. We can get people back to work, we can get people back out of poverty back in the middle class. We can create jobs. We have so much energy in this state, in this country, let's use that energy in this state and this country and get people back to work. We have a leader with a plan to create jobs. We have a leader who is a proven job creator. At a time when we have a jobs crisis in America wouldn't it be nice to have a job creator in the White House? Ladies and gentlemen, we don't have to wait for four more years of the same."
Mitt Romney, Romney Campaign Press Release - Mitt Romney And Paul Ryan: We Can't Afford Four More Years Of President Obama Online by Gerhard Peters and John T. Woolley, The American Presidency Project https://www.presidency.ucsb.edu/node/303067