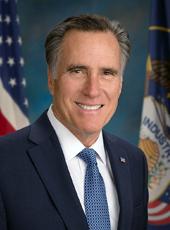 Romney Campaign Press Release - Governor Romney Files Public Financial Disclosure With The Federal Election Commission
FOR IMMEDIATE RELEASE

CONTACT: Romney Press Shop (857) 288-6390
Boston, MA – Today, Romney for President released Governor Romney's Public Financial Disclosure Report. According to the report, Governor and Mrs. Romney's assets are valued between $95 and $287 million. The 45-page report (SF 278) was submitted after several meetings and discussions with the Office of Government Ethics (OGE), conducted over a period of several months, to ensure that the report is complete, accurate, and in full compliance with the financial disclosure requirements. The report, required for all candidates for President, lists income, assets and liabilities for Governor and Mrs. Romney.
Aside from some cash and cash equivalents, all of the Romneys' assets are held in blind trusts and an IRA which is managed on a blind basis. The management of these assets has been deemed blind in an opinion issued by the Massachusetts State Ethics Commission. These blind investment entities were established when Mitt Romney became Governor in 2003. All three blind entities are administered by the Trustee, Brad Malt, Chairman of Ropes & Gray, LLP. The investment advisor to the entities is Jim Donovan a Managing Director at Goldman Sachs. The Romneys have not made any investment decisions since the establishment of the entities and do not have actual knowledge of their holdings.
"The aim," said Malt, "was to invest Governor and Mrs. Romney's assets prudently. The assets were invested, to the best of our ability, in a diversified portfolio that we felt reflected a risk and return profile appropriate for Governor and Mrs. Romney's financial circumstances, and was consistent with other investment trusts of similar scope and nature."
After discussions with OGE, OGE decided that, under its precedents, a state blind trust, such as the Governor's, could not qualify as a federal blind trust. For that reason, the Romneys will obtain legal knowledge of their holdings today when Governor Romney's Financial Disclosure Report is made public. Up through today's filing, the Romneys have retained the practices established when he was Governor and they do not have actual knowledge of their holdings. All decisions will continue to be made by the Trustee as they have been since establishment of the blind trusts.
From 1978 to 1984, Romney was a Vice President at Bain & Company, Inc., a leading management consulting firm. In 1984, he founded Bain Capital, one of the nation's most successful venture capital and investment firms. Several years later, he was asked to return to Bain & Company as CEO to lead a financial restructuring of the organization. Governor Romney later returned to Bain Capital, and retired on Feb. 11, 1999 to lead the Salt Lake Olympics. He has not had any active role at any Bain Capital entity since that date.
As part of his retirement from Bain Capital, he entered into a non-compete, non-hire agreement running through February 11, 2009 which provides him with a passive, declining profit share that is fixed by contract in certain Bain Capital entities, and the right to make passive investments in certain Bain Capital investments. With respect to these profit shares and investments, since January 1, 2003, "neither Mr. Romney nor Mrs. Romney has had any control over the assets acquired or disposed of, neither Mr. Romney nor Mrs. Romney has received any reports identifying specific assets held, and the management of the assets has been deemed blind by the Massachusetts State Ethics Commission," according to a footnote in the report filed today.
Other Items Of Note:
- The Public Financial Disclosure Report (SF 278) Requires Filers To List Assets Within Ranges. While the disclosure shows that the Romney's assets are valued between $95 and $287 million, a more accurate range is between $190 and $250 million.
- Investment In Market Securities Are Spread Over Most Sectors Of The Economy: Including consumer discretionary, consumer staples, energy, financial, health care, industrial, information technology, materials, telecommunications and utility securities.
- Roughly 40% Of All Assets In The Romney Trusts Are Invested In Bonds.


- Roughly 11% Of All Assets Are Invested In International Securities.
- The Romneys Established A Trust For Their Children Valued At $100 Million. The campaign is not filing a disclosure report for this trust and is not required to because neither Governor nor Mrs. Romney is a beneficiary and Governor Romney is not the trustee.
Mitt Romney, Romney Campaign Press Release - Governor Romney Files Public Financial Disclosure With The Federal Election Commission Online by Gerhard Peters and John T. Woolley, The American Presidency Project https://www.presidency.ucsb.edu/node/296743