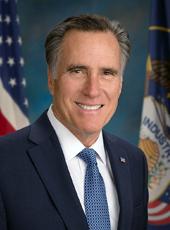 Romney Campaign Press Release - Governor Romney Announces Additions To The National Hispanic Steering Committee
FOR IMMEDIATE RELEASE

CONTACT: Romney Press Shop (857) 288-6390
Boston, MA - Today, Governor Mitt Romney announced 29 new members of the Romney for President National Hispanic Steering Committee. In June, the National Hispanic Steering Committee was announced with 40 members who have been advising Governor Romney on matters of importance to the Hispanic community.
"Every day, members of the Hispanic community make enormous contributions to America. We are pleased that so many Hispanic leaders have joined our efforts and our team. In the coming weeks and months, I look forward to continuing our already strong efforts to communicate our message of a stronger America to this critically important constituency," said Governor Romney.
Today's announcement is just the latest effort in Governor Romney's commitment to reaching out to the Hispanic community. Governor Romney was the first Republican presidential candidate to announce a National Hispanic Steering Committee. He has met with leaders from the Hispanic community and was recently the only Republican presidential candidate to attend the Republican National Hispanic Assembly's annual meeting in Washington, D.C. Governor Romney's Spanish-language website is the only one of its kind in the Republican field, and he was the first candidate in either party to run a Spanish language ad.
Chairing Governor Romney's National Hispanic Steering Committee, Al Cardenas said, "I am very encouraged by Governor Romney's depth of understanding and support for our community. His efforts have set the standard for presidential candidates. As Chair of his Steering Committee, I am delighted with the continued support we are receiving from Hispanic leaders across our country."
New Members Of The Romney For President National Hispanic Steering Committee:
- Luis Alvarez, Colorado

- Isilio Arriaga, Florida

- Yeda Baker, Virginia

- Tomas Bilbao, District Of Columbia

- Anna Cablik, Georgia

- Jo-Ann Chase, Virginia

- Paul da Costa, New Jersey

- Ernesto de la Fe, Florida

- Herman Echevarria, Florida

- Sandra Figueroa Bast, Illinois

- Teri Galvez, District Of Columbia

- Ruben Garcia, California

- Ivan Garcia-Hidalgo, Florida

- Al Gonzalez, Missouri

- Linda Gonzales, Texas

- Reggie Gonzales, Texas

- Pedro Gonzalez, Florida

- Lorena Gonzalez McAlister, California

- Sergio Gutierrez, Colorado

- Jimmy Jimenez, Florida

- Tomas Jimenez, Florida

- Omar Mireles, Arizona

- David Olivencia, Michigan

- Arturo Ordaz, Michigan

- Jose Perez, Georgia

- Maurice Perkins, District Of Columbia

- Jaime Ramon, Texas

- Jerry Silva, California

- Ralph Suarez, Florida
Previously Announced Members For The Romney For President National Hispanic Steering Committee:
- Chair Al Cardenas, Florida

- Carlos Alfonso, Florida

- Jorge L. Arrizurieta, Florida

- Commission Chairman Bruno Barreiro, Florida

- Carmen Bermudez, Arizona

- Claudia Bermudez, California

- Former Congressman Henry Bonilla And Sheryl Bonilla, Texas

- Leonard Boord, Florida

- Gloria Campos, Illinois

- Rep. David Casas, Georgia

- Alex Castellanos, Virginia

- Dr. Alexandria Coronado, California

- Dr. Nils Diaz, Florida

- Andreina Figueroa, Florida

- Rep. Anitere Flores, Florida

- Rene Fonseca, Virginia

- Steve Galvan, Illinois

- Sen. Valde Garcia, Michigan

- Alicia Gonzalez, Florida

- Nicolas Gutierrez, Jr., Florida

- Steven Llanes, New Jersey

- Dr. Vinicio Madrigal, Louisiana

- Juan Montalvo, Connecticut

- Xavier Neira, Oklahoma

- Amb. Roger Noriega, Kansas

- German Ortiz, New Hampshire

- Javier Ortiz, Georgia

- Grace Ramos, Ohio

- Joe Reyna, Utah

- Mario Rodriguez, California

- Rocky Rodriguez, Florida

- Ignacio Sanchez, Maryland

- Camille Solberg, Wisconsin

- Maria Taxman, Missouri

- Rep. Trey Traviesa, Florida

- Fernando Valverde, Florida

- Luis Velasco, California

- Ray Velazquez, Florida

- Jason Villalba, Texas

- Massey Villarreal, Texas
Mitt Romney, Romney Campaign Press Release - Governor Romney Announces Additions To The National Hispanic Steering Committee Online by Gerhard Peters and John T. Woolley, The American Presidency Project https://www.presidency.ucsb.edu/node/296499