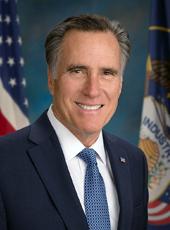 Romney Campaign Press Release - Governor Mitt Romney Holds 100th "Ask Mitt Anything"
FOR IMMEDIATE RELEASE

CONTACT: Romney Press Shop (857) 288-6390
Pawley's Island, SC – This morning, Governor Mitt Romney held his 100th "Ask Mitt Anything" town hall forum at the Applewood Pancake House in Pawley's Island, South Carolina. From New Hampshire to California, Governor Romney has been meeting with voters across the country and taking their questions on rising to a new generation of challenges.
"Ask Mitt Anythings have become a cornerstone of our campaign across the United States. I've taken hundreds of questions, but have found that whether in Florida or Oklahoma, the American people are concerned about the same issues – defending our country both here and abroad, making health care more affordable, lowering taxes and strengthening our families. In the coming weeks, we'll continue traveling throughout the country and sharing our vision for building a stronger America," said Governor Romney.
Romney for President has taken the Ask Mitt Anything online as well. Governor Romney hosted the first online town hall forum on September 17th. Ask Mitt Anythings have also expanded to include "Ask Team Mitt Anythings," a series of live, online, text-based chats with prominent supporters and members of the campaign. Romney for President Campaign Manager Beth Myers hosted the first Ask Team Mitt Anything on October 9th.
Fast Facts On Governor Romney's "Ask Mitt Anythings":
- Number Of Ask Mitt Anythings (As Of The End Of Today): 101
- Number Of Ask Mitt Anythings Held In A Typical Day: 2
- Most Ask Mitt Anythings Held In A Single Day: 6 In Iowa On August 9th
- City That Has Held The Most Ask Mitt Anythings: 3 In Manchester, New Hampshire
- Number Of States Where Governor Romney Has Held An Ask Mitt Anything: 8 (California, Florida, Iowa, Michigan, Nevada, New Hampshire, Oklahoma And South Carolina)
- The First Ask Mitt Anything: April 3 In Derry, New Hampshire
Mitt Romney, Romney Campaign Press Release - Governor Mitt Romney Holds 100th "Ask Mitt Anything" Online by Gerhard Peters and John T. Woolley, The American Presidency Project https://www.presidency.ucsb.edu/node/295962