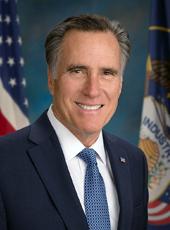 Romney Campaign Press Release - Governor Mitt Romney Announces The Michigan Small Business Coalition
FOR IMMEDIATE RELEASE

CONTACT: Romney Press Shop (857) 288-6390
Boston, MA - Today, Governor Mitt Romney announced the formation of the Romney for President Michigan Small Business Coalition. This committee of 30 men and women will advise Governor Romney on the important economic issues affecting the people and small businesses of Michigan.
"A strong economy is essential to building a stronger America. The men and women of this coalition understand how important pro-growth policies are to creating a better business environment. We need to lower taxes, cut government regulation, and make health care more affordable and accessible. With the help of this group, we will ensure that Michigan and the rest of America hears our message of economic growth and prosperity," said Governor Romney.
Co-Chairing the Romney for President Michigan Small Business Coalition will be Representatives Darwin Booher, Tom Casperson and Marty Knollenberg.
Joining Romney for President, the Co-Chairs said in a joint statement, "With each of the major Democratic presidential candidates promising tax increases, we need a conservative leader in Washington who will advocate pro-growth policies. In this race, Mitt Romney has stood firm for lower taxes, fiscal restraint, and free-market forces. His business expertise combined with his government experience makes him the most qualified candidate for President of the United States."
Romney For President Michigan Small Business Coalition Co-Chairs:
- Representative Darwin Booher, Osceola County

- Representative Tom Casperson, Delta County

- Representative Marty Knollenberg, Oakland County
Romney For President Michigan Small Business Coalition:
- Paul Begick, Bay County

- Ed Boettcher, Antrim County

- Phylis J. Brandon, Washtenaw County

- Mary Amanda Brockman, Monroe County

- Kevin Brownlow, Jackson County

- Joel Butler, Otsego County

- Wes Dilworth, Charlevoix County

- Allan Filip, Livingston County

- John Ganton, Jr., Jackson County

- Jimmy Greene, Saginaw County

- John Hayhoe, Ingham County

- David Krall, Oakland County

- Earl LaFave, Livingston County

- Wayne Lobdell, Grand Traverse County

- John Macchia, Jackson County

- Frankie Middleton, Wayne County

- Bill Mosier, Saint Clair County

- Douglas O'Neil, Genesee County

- John Packer, Oakland County

- Marianne Packer, Oakland County

- Ken Shapley, Saginaw County

- Ray Snell, Jackson County

- Tony Stackpoole, Chippewa County

- Jim Stamas, Midland County

- Dr. Tim Tarry, Eaton County

- Miles Vieau, Livingston County

- Doug Wozniak, Macomb County
Mitt Romney, Romney Campaign Press Release - Governor Mitt Romney Announces The Michigan Small Business Coalition Online by Gerhard Peters and John T. Woolley, The American Presidency Project https://www.presidency.ucsb.edu/node/296105