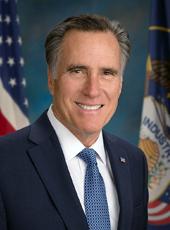 Romney Campaign Press Release - Governor Mitt Romney Announces The Michigan Faith And Values Steering Committee
FOR IMMEDIATE RELEASE

CONTACT: Romney Press Shop (857) 288-6390
Boston, MA – Today, Governor Mitt Romney announced the formation of the Michigan Faith and Values Steering Committee. These men and women will advise Governor Romney on important social issues most affecting the people of Michigan.
"The most important work being done in America today is the work being done inside the four walls of the family home. The members of this Committee understand this and understand that we need to promote strong families. Together, we will ensure that the people of Michigan and the country hear our message of strengthening the American family," said Governor Romney.
Representative Fulton Sheen will serve as the Chair of the Michigan Faith and Values Steering Committee.
With today's announcement, the Chair of the Faith and Values Committee, Fulton Sheen said, "Governor Romney is the only candidate who has laid out a vision for promoting stronger families. He has championed traditional marriage, defended the sanctity of life, and proposed measures to protect our children. His moral fortitude has won him our full support in his bid for the presidency."
Romney For President Michigan Faith And Values Steering Committee Members:
- Representative Fulton Sheen, Michigan Faith and Values Chair, National Faith And Values Steering Committee Chair, Allegan County

- Senator Cameron Brown, National Faith And Values Steering Committee Vice-Chair, Saint Joseph County

- Senator Alan Sanborn, National Faith And Values Steering Committee Vice-Chair, Macomb County

- Lori Wortz, National Faith And Values Steering Committee Vice-Chair, Ingham County

- Robert Genetski, Allegan County

- Gerry Hildenbrand, Allegan County

- Marjorie Begick, Bay County

- Doug Campbell, Branch County

- Prudy Adam, Genesee County

- Mary Spence, Genesee County

- Tom Criger, Grand Traverse County

- Treila Jill Friar, Ingham County

- Michael G. Glenn, Ingham County

- Laura Greiner, Ingham County

- Rich Greiner, Ingham County

- David Harns, Ingham County

- Jim Jackson, Ingham County

- John Nevin, Ingham County

- Reverend Dean Poellet, Ingham County

- Clint Genphner, Jackson County

- Diane Taylor, Kalamazoo County

- Reverend Ronda Hawkins, Livingston County

- Dennis Buchholtz, Macomb County

- Judy Buchholtz, Macomb County

- Nathan Stamper, Monroe County

- Karen Buie, Muskegon County

- Wendy Anderson, Oakland County

- Raymond Skwiers, Saint Clair County

- Rosalie Skwiers, Saint Clair County

- Glenndon Genthner, Washtenaw County

- Carol Enerson, Wayne County
Mitt Romney, Romney Campaign Press Release - Governor Mitt Romney Announces The Michigan Faith And Values Steering Committee Online by Gerhard Peters and John T. Woolley, The American Presidency Project https://www.presidency.ucsb.edu/node/296093