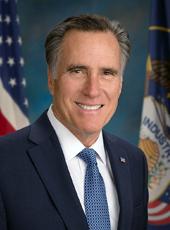 Romney Campaign Press Release - Governor Mitt Romney Announces the Florida Women for Mitt Team
FOR IMMEDIATE RELEASE

CONTACT: Romney Press Shop (857) 288-6390
Boston, MA - Governor Mitt Romney today announced that more than 40 women will be joining Romney for President as members of the Florida chapter of Women for Mitt. This group will be instrumental in organizing grassroots supporters, as well as communicating Governor Romney's positions and ideas on issues that are important to women in the Sunshine State and across the country.
"I thank each member of this impressive group of women for their early support of my campaign and their commitment to bringing necessary change to Washington by strengthening our military, economy and families," said Governor Romney. "We are building a strong grassroots organization in Florida, and these individuals will be critical to growing our network of support in the Sunshine State."
Leading Governor Romney's Florida chapter of Women for Mitt as Honorary Chairs are former Lt. Governor Toni Jennings, U.S. Congresswoman Ginny Brown-Waite, State Representatives Jennifer Carroll, Anitere Flores, Trudi Williams and Marti Coley and former Florida Secretary of State Glenda Hood. The chapter's Statewide Chairs are Bev Kilmer and Joyce Malone.
"As a proven leader with a track record of success in both the private sector and in public service, Governor Romney is the best equipped candidate to lead our nation as we face a new generation of global and domestic challenges," said former Lt. Governor Jennings. "The Florida Women for Mitt team looks forward to sharing Governor Romney's conservative principles and optimistic vision for America's future with voters across the state."
To hear audio of why former Lt. Governor Jennings is supporting Governor Romney, click here. You can also listen by calling 641-715-3801, and entering this access code: 1063099.
Additionally, women serving as County Co-Chairs for the campaign include Clay County Co-Chair Marge Hutton, Hernando County Co-Chair Laurie Pizzo, Hillsborough County Co-Chair Anne Voss, Jackson County Co-Chair Debbie Dennis, Lee County Co-Chair Shirley Gerstenberger, Leon County Co-Chair Mandy Clark, Martin County Co-Chair Mary Lynn Magar, Miami-Dade County Co-Chair Theresa Ashkar, Miami-Dade County Co-Chair Andreina Figueroa, Palm Beach County Co-Chair Fran Hancock, Pasco County Co-Chair Ann Hildebrand, Sarasota County Co-Chair Lorraine White and Sumter County Co-Chair Ellen Hoffman.
Romney For President Florida Women For Mitt Honorary Chairs:
- Former Lt. Governor Toni Jennings, Orange County

- U.S. Congresswoman Ginny Brown-Waite, Hernando County

- State Representative Jennifer Carroll, Clay County

- State Representative Anitere Flores, Miami-Dade County

- State Representative Trudi Williams, Lee County

- State Representative Marti Coley, Jackson County

- Former Florida Secretary of State Glenda Hood, Orange County
Romney For President Florida Women For Mitt Statewide Chairs:
- Bev Kilmer, Gadsden County

- Joyce Malone, Seminole County
Romney For President Florida Women For Mitt Steering Committee:
- Debbie Andrews, Hernando County

- Maureen Bailey, Volusia County

- Pat Bailey, St. Johns County

- Yvonne Boice, Palm Beach County

- Melinda Brett, Pinellas County

- Barbara Cable, Lee County

- Connie Cestari, Palm Beach County

- Kelly Clem, Hillsborough County

- Kristin Collins, Brevard County

- Debbie Cox, Hillsborough County

- Norma Lee Fisher, Collier County

- Nina Godwin, Bay County

- Lynnette Hardy, Martin County

- Susan Hernandez, Broward County

- Barbara Jaehne, Sarasota County

- Chris Jan, Santa Rosa County

- Mel Jurado, Hillsborough County

- Lillian Knudson, Hernando County

- Jenni LeBlanc, Hillsborough County

- Cindy Lignelli, Lee County

- Cheryl Magnes, Santa Rosa County

- Nancy Peek McGowan, Duval County

- Jan Meekcoms, Pinellas County

- Melinda Auten Meikle, Indian River County

- Lubby Navarro, Miami-Dade County

- Alyse O'Neill, Collier County

- Patti Page, Charlotte County

- Nancy Patterson, Orange County

- Linda Pilkington, Polk County

- Naomi Roberts, Clay County

- Sharon Rousey, Seminole County

- Audrey Seay, Charlotte County

- Elizabeth Sullivan, Manatee County

- Candace Wixman, Highlands County

- Betsy Young, Duval County
Mitt Romney, Romney Campaign Press Release - Governor Mitt Romney Announces the Florida Women for Mitt Team Online by Gerhard Peters and John T. Woolley, The American Presidency Project https://www.presidency.ucsb.edu/node/296167