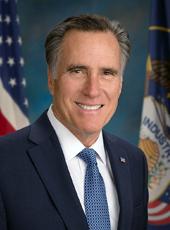 Romney Campaign Press Release - Governor Mitt Romney Announces The Colorado "Women For Mitt" Coalition
FOR IMMEDIATE RELEASE

CONTACT: Romney Press Shop (857) 288-6390
Boston, MA – Today, Governor Mitt Romney announced the Colorado "Women for Mitt" Coalition. Co-chaired by former First Lady Frances Owens, Marcy Benson and Shirley Seitz, this group will help organize Governor Romney's grassroots effort throughout the state and help communicate Governor Romney's message of conservative change in Washington.
Announcing the Colorado Women for Mitt Coalition, Governor Romney said, "I am proud to have this group of distinguished women on my team. We are building a strong organization throughout Colorado. These women and their leadership are critical to a victory in February."
Former Colorado First Lady and Co-Chair of the Colorado Women for Mitt Coalition, Frances Owens said, "Governor Mitt Romney is the only candidate in the race for the presidency to demonstrate he has substantive ideas and solid proposals for how to make our nation even greater – with a stronger military, stronger economy and stronger families. We are excited and energized about Governor Romney's campaign in Colorado and look forward to sharing his message of conservative change in Washington."
Background Of Colorado Women For Mitt Coalition:
Co-Chair Frances Westbrook Owens – Mrs. Owens was the First Lady of Colorado from 1999 through 2007. She promotes literacy and children's programs in Colorado through projects such as the Easter Egg Roll, Reach Out and Read, and Spread the Word as well as Scholastic Books "Read Across America." Mrs. Owens is a seasoned veteran of political campaigns, beginning her career campaigning for former U.S. Senator Bill Armstrong in the late 1970's. She has also served as Associate Director of the Colorado Council on Economic Education. Mrs. Owens has been active in supporting Recording for the Blind and Dyslexic, Samaritan's Purse-Operation Christmas Child, Anchor Center for the Blind, The Children's Hospital, the Colorado Historical Society, Colorado Autism Society and various women's heart health issues. During the Governor's tenure, she oversaw efforts to renovate the Colorado Governor's residence and carriage house. She and Governor Bill Owens have been married for 32 years and have three children.
Co-Chair Marcy Benson – Mrs. Benson is the former Director of the White House Fellows program under Presidents Reagan and Bush. She also spent four years in the Reagan White House and has worked on numerous political campaigns. Mrs. Benson is a community volunteer and has served on many boards, most recently as Chair of the Children's Hospital Foundation and as Co-Chair of the $250 million campaign for the new Children's Hospital in Denver. Mrs. Benson also serves as a Co-Chair for Romney for President Colorado Statewide Finance and Political teams.
Co-Chair Shirley Seitz – Mrs. Seitz has been active in Colorado politics since moving to the state 16 years ago. She is currently the Vice President of the Colorado Republican Seventh Congressional District. Mrs. Seitz served as Volunteer Coordinator and Office Manager for former U.S. Congressman Bob Beauprez's 2006 campaign for governor. She was a volunteer herself on Congressman Beauprez's 2002 and 2004 campaigns. Mrs. Seitz has devoted her time to the Colorado Republican Party for 14 years and serves on the board of the Foothills Republican Women's Club.
Colorado Women For Mitt Coalition Members:
- Claudia Beauprez

- Louise Bell

- Olivia Brower

- Diane Carlson-Robinson

- Emily Congel

- Meg Duke

- Maria Garcia Berry

- Jane Hamilton

- Amy Hatch

- Kathleen Jefferson

- Mary Pat Link

- Katheryne MacGill

- Amber O'Connor

- Mary Osborn

- Pamela Pfeifer Philp

- Leise Roberts

- Leslie Stanford

- Katie Witt
Mitt Romney, Romney Campaign Press Release - Governor Mitt Romney Announces The Colorado "Women For Mitt" Coalition Online by Gerhard Peters and John T. Woolley, The American Presidency Project https://www.presidency.ucsb.edu/node/296051